German football hooligans turn Spanish resort Mallorca into battlefield (VIDEO)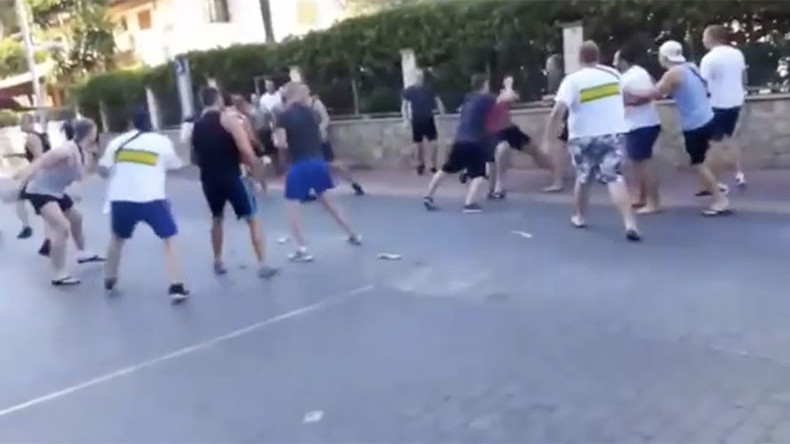 The moment two groups of alleged German football thugs clashed in the Mediterranean resort of Mallorca has been captured on camera.
The video of the mass brawl appeared on the 'Casualultra' Instagram profile, which specializes in the latest news and videos about football fans and hooligans, or so-called Ultras.
According to the caption to the post, the video shows a fight between fans of German football clubs Borussia Dortmund and Schalke 04.
Sonia Vivas, a Mallorca police officer, said the holiday spot has become a popular destination for football hooligans, including those of ultra-right groups, the Sun reported.
"The Nazi appearance is the most serious violation, the summit of the pyramid of hate crimes," the officer told the British tabloid.
It's not the first time football thugs from countries known for their strict laws against hooliganism have staged battles on foreign territory.
Last year's UEFA Euro Championships in France were marred by clashes between English and Russian hooligans.