GCSB spy technology 'went rogue' & kept surveilling Kim Dotcom – court documents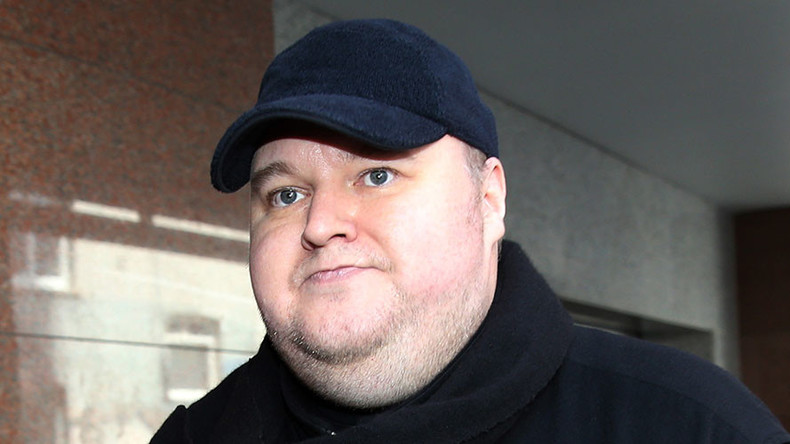 New Zealand's surveillance agency says it had no idea it was still spying on Kim Dotcom for months after officially ending its operation, according to new court documents.
The internet entrepreneur says the claim is evidence of NSA involvement in illegal spying against him and his family.
READ MORE: Kim Dotcom asks New Zealand police to grill FBI chief over 'data theft'
High Court papers submitted by New Zealand's version of the NSA, the Government Communications Security Bureau (GCSB), reveal the agency lost control of the technology and didn't know that the systems were still spying on Kim Dotcom, reports the New Zealand Herald.
The GCSB claims that it discovered the continuing surveillance only a year after ending the operation. Last month a High Court judgment revealed publicly for the first time that the unlawful surveillance against Dotcom and others continued until March 22, 2012 – two months longer than the GCSB had stated.
The court documents were submitted by the government in defense to a claim for damages over unlawful spying on Dotcom. They do not explain how the surveillance technology was used without the agency's knowledge, but Dotcom believes it was operated by another party – the NSA.
Dotcom is fighting to avoid extradition to the US where he faces charges of copyright infringement, money laundering and fraud. Millions of dollars worth of his assets were seized in 2012.
The German-born Megaupload founder has been living in New Zealand since 2010 and should have been protected from GCSB surveillance as a New Zealand resident. He posted a series of tweets Tuesday highlighting the illegal surveillance and claiming the New Zealand government were complicit in operations.
"If the GCSB was aiding and abetting the NSA to spy directly on New Zealanders then the seriousness of the situation has changed dramatically and a truly independent inquiry and a new criminal investigation will be unavoidable," Dotcom told the Herald.
When contacted by RT the GCSB said it was unable to comment on the matter.
READ MORE: Kim Dotcom vows to fight 'unlawful surveillance' after court admits he was watched longer
The surveillance of Dotcom led to a review of the GCSB by then-Cabinet Secretary Rebecca Kitteridge in 2013. The review found that the agency had unlawfully spied on 88 people since 2003.
You can share this story on social media: