Solid gold lunar lander replica, medals snatched from Armstrong Air and Space Museum
A heist at the Neil Armstrong Air and Space Museum in Ohio has resulted in the theft of a solid-gold space module replica along with many other valuable items.
Read more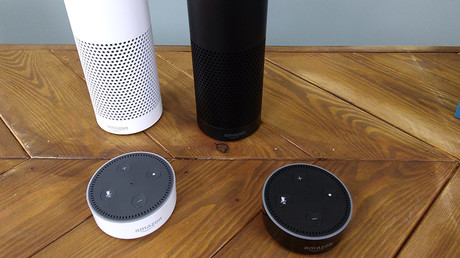 The items that were stolen late Friday night from the museum exhibit in Armstrong's hometown of Wapakoneta, Ohio, showcased artifacts that were gifted to Armstrong, Buzz Aldrin and Michael Collins in Paris after returning from their Apollo 11 moon mission in 1969.
Award medals, ribbons and presentation coins were also among the items taken during the robbery. The exhibit had 25 items in total but not all were stolen.
The FBI and the Ohio Bureau of Criminal Investigation are working together on the case, according to a statement by the Wapakoneta police released Monday afternoon.
"The value of such an item cannot be determined," the police department said in their statement following the heist.
Friday's theft was the first for Executive Director, Chris Burton, who has been in his position for seven-plus years, according to Dayton Daily News.
It should also be noted that the items from the exhibit were not centrally featured at the museum. "We didn't treat it like the moon rock, where it has a case all by itself in the center of the room," Burton said.
READ MORE: Dramatic footage shows 3 armed robbers attack motorist outside bank (VIDEO)
Burton said there were security measures in place before the heist and he acknowledged the existence of the measures, while stating that "things did work properly for this event."
The museum released a statement on Facebook explaining the difference between stealing from a museum and stealing from a private residence.
"The truth is that you can't steal from a museum. Museum's don't 'own' artifacts. We are simply vessels of the public trust."
"Theft from a museum is a theft from all of us," the statement said. The museum was closed following Saturday's robbery.
A security review is underway to find out more about how the theft was carried out.
"We're looking to see what other things might be targeted, and given what we know of this plan of attack, how else something else might be targeted in a similar fashion," Burton said, the Daily News reported.