Dramatic footage shows 3 armed robbers attack motorist outside bank (VIDEO)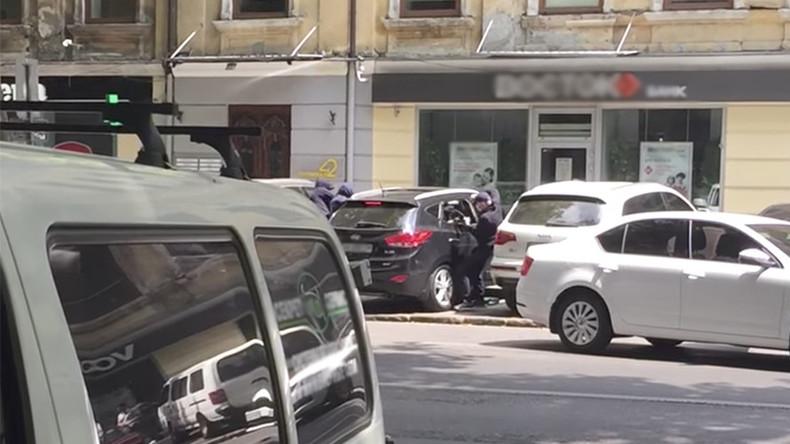 The moment three armed robbers wearing balaclavas attacked a motorist in central Odessa, Ukraine on Thursday was caught on camera.
Censor reports the robbery took place outside a Vostok bank on Rishelyevskaya Street.
The three men carried weapons as they attacked the victim, who had reportedly left the bank with a large sum of money.
The video shows the men trying to smash the windows of his car as the driver attempts to fight them off. One of the thieves manages to take a bag from the car, as the vehicle attempts to drive away.
Video footage obtained by local media is taken from the other side of the street and shows the thief with the bag jumping into a white Skoda. He is soon joined by his accomplices.
According to local media, the victim attempted to drive after them.
7 Kanal was at the scene soon after the incident, and reported that the police had been unable to make contact with the man who was apparently robbed, as he had dropped his phone.