Huge croc scoffs cow's head in western Australia (DRONE VIDEO)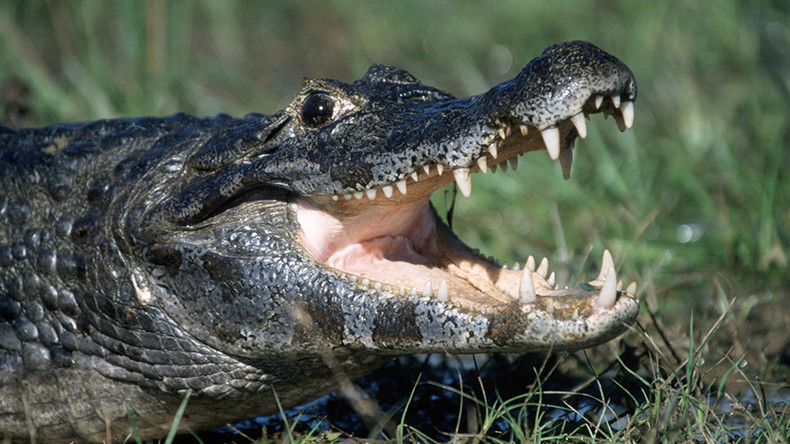 An Australian filmmaker has captured amazing footage of a five-meter crocodile devouring the head of a fully grown cow.
READ MORE: 'Charmed' crocodile returns corpse to villagers in chilling footage (GRAPHIC VIDEO)
Justin Lorrimer was fishing on the Ord River in Kimberley, western Australia, when he saw the reptile drag its bovine prey from the river bank.
"I had all the camera gear, so when we saw the croc it was a no-brainer to film it," Lorrimer told Western Australia's WAtoday.
Lorrimer, who was in the area to shoot a promotional video, used a drone to track the animal as it floated, with the cow still in its jaws, for "a couple of kilometers" down river.
When the crocodile became spooked by the drone overhead, it tried to pull the cow under. However, the kill proved too buoyant and the reptile was eventually forced to release it.
"[It was] an amazing display of how powerful these creatures are," he said.
READ MORE: Teen jumps into river to impress girl, gets savaged by crocodile (PHOTOS, POLL)
In March, an Australian teenage boy suffered severe injuries after jumping into a river to impress a girl in the Queensland town of Innisfail.
Lee De Paauw, 18, underwent extensive surgery to save his left arm in Cairns hospital.