Teen jumps into river to impress girl, gets savaged by crocodile (PHOTOS, POLL)
Published time: 20 Mar, 2017 18:14
Edited time: 21 Mar, 2017 14:04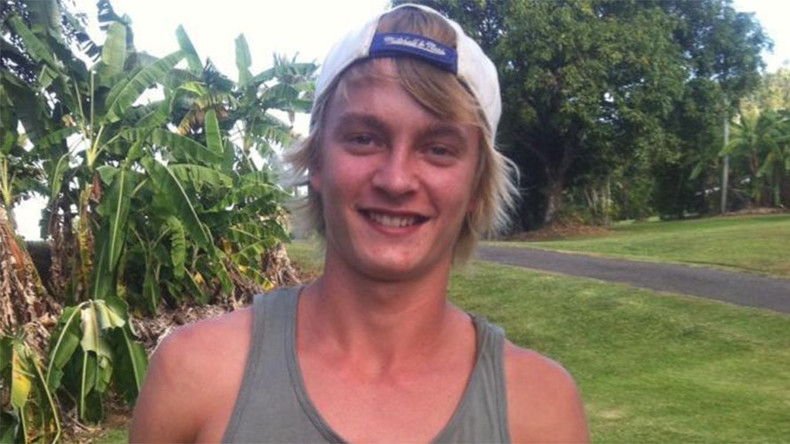 An Australian teenager who was attacked by a crocodile after jumping into a river has admitted the stunt was to impress a girl.
Lee De Paauw, 18, suffered extensive injuries to his left arm and was lucky to escape with his life after being attacked in a river in the Queensland town of Innisfail. The teen later said he was trying to impress a British backpacker, Sophie Paterson, boasting that he could swim across the crocodile-infested creek.
READ MORE: Hunt for giant man-eating crocodile underway in Southern Mexico
"It all happened very fast. Pretty much as soon as he jumped in, there was splashing and screaming," 24-year-old Paterson said to The Courier Mail. "There was blood everywhere and he just wouldn't stop screaming."
Paterson said she "watched on in horror" as the croc clamped onto the teen's arm.
Speaking to Nova FM's 'Fitzy and Wippa Show', De Paauw described the terrifying ordeal in detail: "I jumped off the jetty and I was swimming back around to the stairs to get out. I was about to pull myself back up when the croc grabbed my arm and dragged me back out and started rolling me. I hit it in the nose and it loosened its grip. I got another hit in and it was right in its eye. It dropped me then."
Ironically, Tropic Now reports that De Paauw previously posted several warnings about crocodile safety on social media before the incident.
Paramedic Neil Noble said De Paauw was incredibly fortunate to survive the attack: "It could have turned out to be quite fatal. Certainly to get out the water was absolutely vital in case that crocodile was able to get a good grip on him and do the death roll and then drown him."
De Paauw was rushed to Cairns hospital, where doctors managed to save his arm. He remains in the hospital receiving treatment for broken bones and serious wounds.
Paterson later said she wasn't impressed by de Paauw's daring act: "In all honesty no, because it wasn't exactly the best experience to be honest."
Radio Nova reintroduced the pair live on air and in a somewhat awkward exchange, the teenager apologized to Patterson for the experience: "I've been in that river before and I didn't expect it to happen."
The lovestruck teen appeared to be out of luck until one of the hosts offered the pair free cinema tickets whereupon, perhaps due to the pressure of being on radio, Patterson agreed to go on a date with him.
De Paauw told 9 News that he's happy with how the whole situation worked out. "[I] Just done it for Sophie," he said. "It was all worth it. She's beautiful, caring and kind."