'Charmed' crocodile returns corpse to villagers in chilling footage (GRAPHIC VIDEO)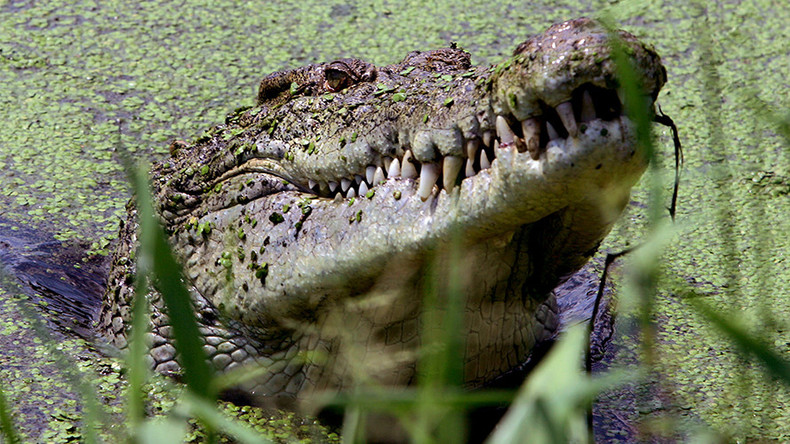 In a bizarre video from Indonesia a crocodile under the gaze of a charmer returns the corpse of a deceased man on the order of local residents.
The video shows a naked corpse being pushed by the crocodile towards the shore of the Lempake River in Berau where crowds gathered on Wednesday.
According to local media Tribun News, residents were joined by a crocodile charmer to demand the return of 41-year old Syarifuddin, who was reported missing on Tuesday.
The video was posted online by Muhammad Hamzah Brc and has since been viewed more 6.5 million times.
RT.com reached out to the uploader for further details on the video but he has not responded.
Photographs posted along with the video show the body being taken to the shore.
Iptu Faisal Hamid from the local police force confirmed to Siakap Keli that the body belonged to Syarifuddin. Faisal said bite marks were found on the corpse indicating he died as a result of the crocodile attack.