Parisians wake to find 'whale' washed up on banks of the Seine (PHOTOS)
Published time: 22 Jul, 2017 01:37
Edited time: 22 Jul, 2017 16:17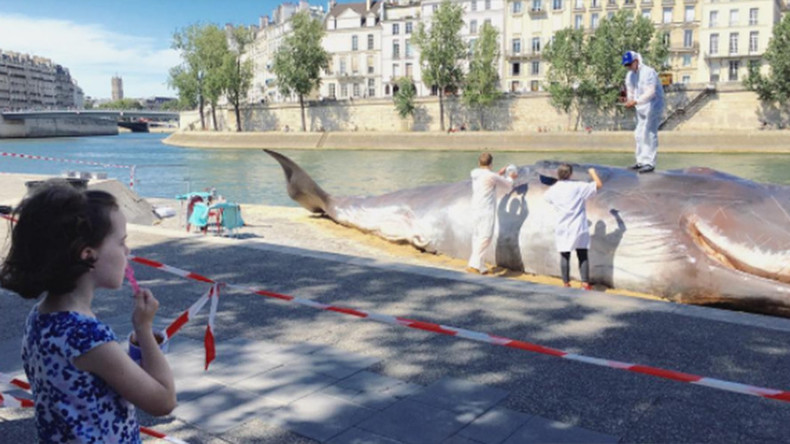 An astounding sight greeted the people of Paris Friday morning when what appeared to be a 20 meter whale could be seen on the banks of the Seine.
Turned out, the 'whale' was a creation of a group of environmental activists, aimed to raise awareness in the society.
"It's an artistic way of making people aware of the environment," Bert Van Peel, founder of Captain Boomer, a group aiming to raise awareness of beached whales and dolphins, told Le Figaro.
People were not put off taking selfies with the 'carcass' though.
A fake whale has once already caused a stir in Belgium when it was being transported on the back of a truck. Drivers who were unaware it was a stage prop for a production of Moby Dick, described witnessing the bizarre sight as "a little creepy."
READ MORE: Moby trick: Giant whale on flatbed freaks Belgian internet