Moby trick: Giant whale on flatbed freaks Belgian internet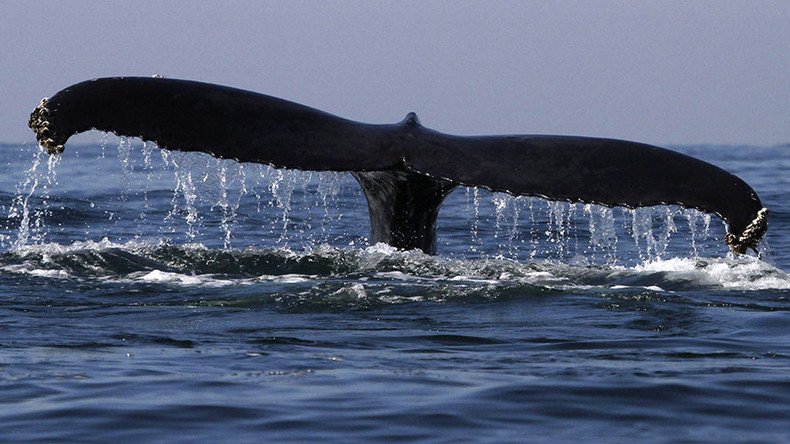 A giant smiling dead whale on the back of a flatbed truck sparked fear and wonder in equal measure in Belgium.
People were left astonished and began to question why a giant sperm whale was in transit across the city of Liege, why it was only strapped down with three ropes and, more importantly, why it was smiling.
"It's a little creepy" wrote one Facebook user while another commented it was "kind of sad… anyone else imagining when it was swimming freely? I'm not a vegetarian but sometimes i just think about it."
As internet sleuths continued to question the authenticity of the image, it became clear what exactly what was going on.
"I know whales migrate but this seems a tad too much," wrote one imgur user.
"15 tons of blubber strapped down with only 3 straps? I call bulls**t," noted another.
It emerged that the whale was in fact fake.The giant prop is part of a production of Moby Dick, which tells the story of a sailor who seeks revenge on a whale which previously destroyed his ship and left the captain with a severed leg. The play is being staged by a theatre company in Liege.
Franchement si vous êtes dans le quartier ... Venez jeter un coup d'œil sur cette étrange livraison ... Une baleine dans un théâtre, vraiment?! #mobydick

Posted by Théâtre de Liège on Tuesday, 5 January 2016
You can share this story on social media: