Man escapes burning building by holding on to crane hook (VIDEO)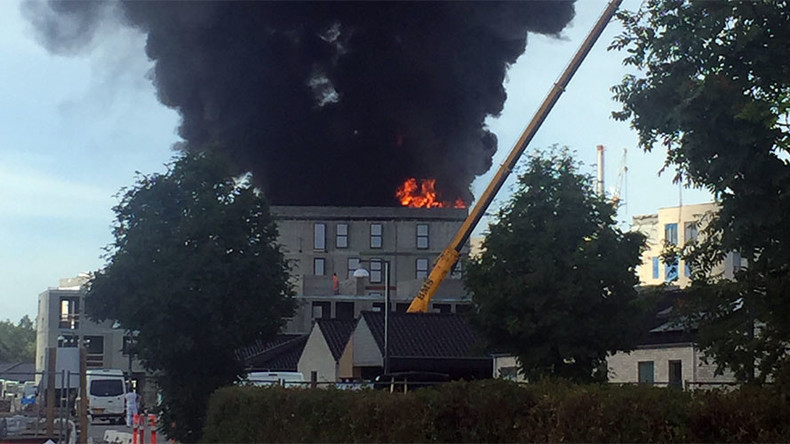 Dramatic footage of a quick-thinking crane driver rescuing a fellow construction worker from a burning building has been posted online.
John Pederson was working on a site in Rødovre, Denmark, Thursday when the building next door to the one he was working on caught fire. As the flames spread, the crane operator said he heard the screams of a man trapped by the blaze, TV2 reports.
READ MORE: LA plant explosion sparks widespread power outages (VIDEOS)
Pederson swung the crane's hook around towards the fire as colleagues below helped him navigate through the billowing smoke. When the hook was near enough, the man grabbed hold of it and was lifted clear.
Footage filmed from the ground captured the tense moments when the workman dangled from the hook before being lowered to the ground.
READ MORE: Pyrotechnic PSA: Fire & Rescue services share dramatic shed explosion footage (VIDEO)
Plumes of smoke from the blaze could be seen from miles away as the building burned.
Police said two workmen were treated in hospital for burns to their hands and face, reports Lokal NYT.
The fire department later managed to extinguish the flames with no other injuries.
You can share this story on social media: