Pyrotechnic PSA: Fire & Rescue services share dramatic shed explosion footage (VIDEO)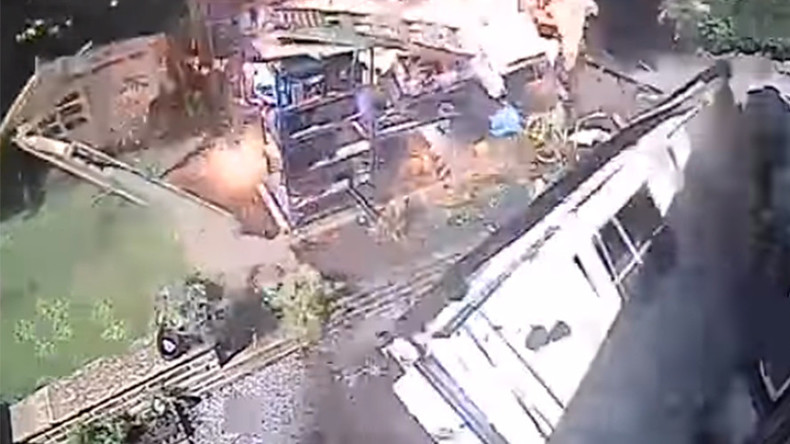 West Yorkshire Fire and Rescue Services are using a rather explosive technique to raise public awareness about using and storing petrol at home, sharing a spectacular video in which a shed is blown sky-high following a suspected gas leak.
The CCTV video, posted online by the Fire and Rescue Services on Tuesday, shows the moment a powerful explosion blew the roof and walls off a garden shed.
Although the extent of damage to the shed means investigation teams cannot establish the exact source, leaked petrol is the primary suspect. Its vapors, combined with a faulty fluorescent light, could have caused the potentially fatal explosion.
"Petrol produces a vapour which is extremely flammable and must be treated with utmost care. To create a potentially explosive atmosphere there only needs to be a small amount of petrol vapour present, as little as 1.4%," fire Investigation Officer Jamie Lister said in a statement advising the public about how to safely store petrol.
You can share this story on social media: