Italian murderer 'Johnny the Gypsy' escapes prison for 4th time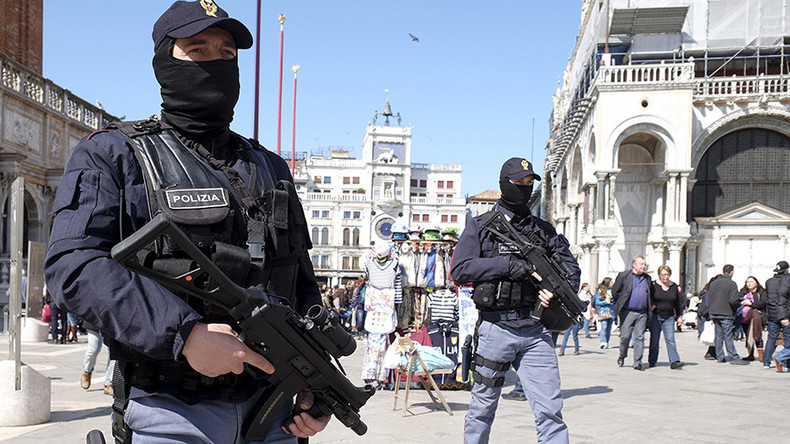 Italian authorities are hunting a convicted murderer who has escaped police custody for the fourth time in a 40-year prison stint.
Giuseppe Mastini, 57, also known as 'Johnny the Gypsy', is an infamous criminal who reportedly engaged in a series of murders, kidnappings and robberies in Rome in the 1980s.
Mastini had been on probationary day release from northern Italy's Fossano prison since November to allow him to work at the prison police academy in Savona, reports Corriere della Sera. However, he failed to return to jail Friday evening.
READ MORE: Smoke bombs, flares as 2,000 march in Genoa to protest far-right group's new HQ (VIDEO)
It's believed the criminal made his escape by car from his local train station. A nationwide manhunt is currently underway, reports La Stampa.
Mastini killed his first known victim during a robbery in 1975. He was aged 15.
He is also rumored to be involved in the murder of Italian poet and filmmaker Pier Paolo Pasolini in 1975. Mastini denies the allegations.
READ MORE: Rome fountains run dry as heat wave sparks 'exceptional' drought across Italy
'Johnny' first escaped from police custody as a juvenile after attacking a guard at Casal del Marmo jail in 1976, according to the Local. He was captured and taken back to the prison island of Pianosa where he escaped again in 1981. He was then caught in 1983 following a shoot-out with police.
In 1987, Mastini was granted leave for good behavior and went on a crime spree that earned him a life sentence for armed robbery, kidnapping and the murder of a policeman.