Rome fountains run dry as heat wave sparks 'exceptional' drought across Italy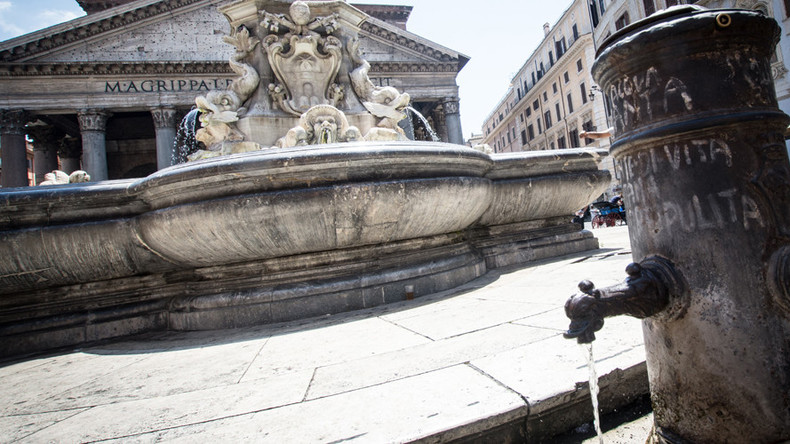 Rome's traditional water fountains will be shut off for the first time in more than 140 years as a punishing heat wave continues to affect much of Italy.
READ MORE: 'Pompeii-like' discovery made in Rome during metro construction (PHOTOS, VIDEO)
The fountains – nicknamed 'nasoni,' or big noses for their long nozzles – are a source of relief for residents and tourists alike during the hot summer months, continuously dispensing water on piazzas and street corners.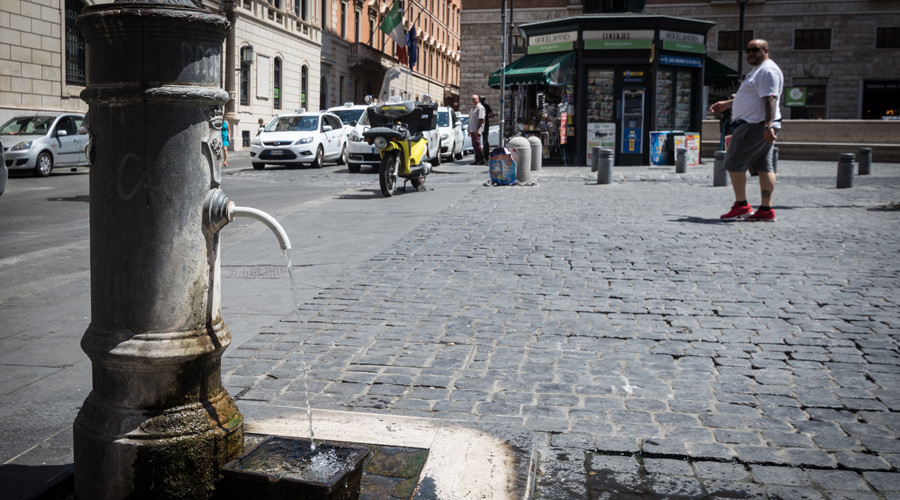 The water, which is drawn from the volcanic Lake Bracciano to the north of the city, will be stopped Monday.
"We know perfectly well the inconvenience that this will cause, but it is due to the exceptional drought," Paolo Saccani, the head of the utility company that manages the fountains, wrote in a letter to Virginia Raggi, Rome's mayor.
Local authorities are alarmed by the falling level of the lake in recent months – but while the city has laid the blame for the measures on the heat wave, others have highlighted the city's poor plumbing and infrastructure.
"There will be negative consequences for everyone," said Carlo Rienzi, the president of Codacons, a consumer rights organization. "Turning off the fountains will force tourists and citizens to buy bottles of water in bars and shops and prices will no doubt be hiked up. The fountains represent just one percent of Rome's wasted water, against 50 percent caused by pipeline leaks."
Almost all regions of Italy have experienced lower than average rainfall so far this year. Such is the water shortage in regions such as Emilia Romagna and Tuscany, some northern areas have declared a regional state of emergency.
With temperatures topping 43 degrees Celsius in some parts of the country on Friday, meteorologists are predicting that temperatures will remain high for the remainder of the summer.
There are more than 2,800 fountains in Rome, with some dating back over 2,000 years.
Many tradespeople, including food vendors and market stalls, use the fountains on a daily basis and are likely to be dramatically affected by the shutdown.