'Pompeii-like' discovery made in Rome during metro construction (PHOTOS, VIDEO)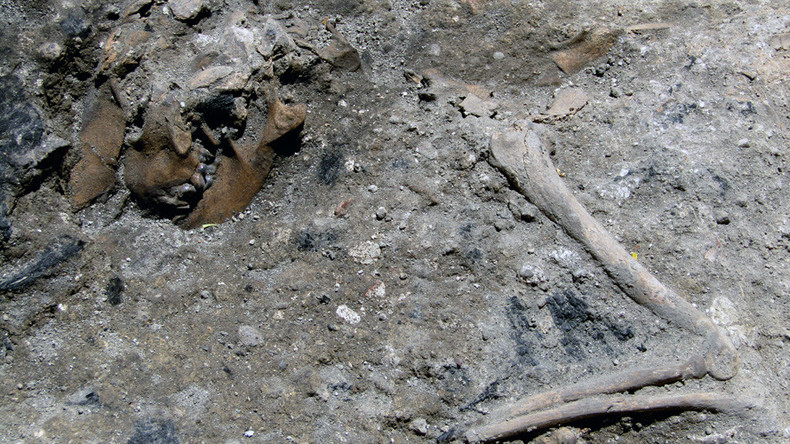 A 3rd century site that has been compared to the ancient ruins of Pompeii has been uncovered during construction of Rome's new subway line.
A charred building complete with a 1,800 year-old dog skeleton has been uncovered by archaeologists exploring parts of the city, dug up to make way for the Rome's third subway route, Metro C.
Archaeologists were examining a 10-meter-deep (32 ft) hole near the ancient Aurelian Walls when they uncovered the ruins of a two-roomed building preserved by a fire.
The leg of a table or chair, two tables and a wooden railing were also discovered, along with black and white mosaic tiles and frescoed wall fragments.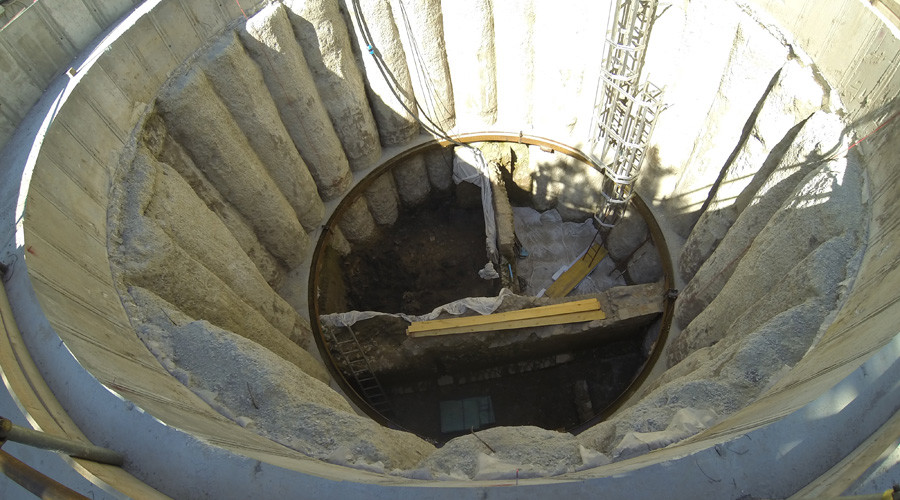 The discovery, which the Italian Culture Ministry described as "Pompeii-like," was made in late May, near the Basilica of San Giovanni, close to where an ancient army barracks was discovered last year.
"The thing that makes this finding like Pompeii is that we have witnessed a moment in history," Francesco Prosperetti, who is in charge of Rome's archaeological ruins and excavations, said. "The fire that halted life in this environment allows us to imagine life at precise time."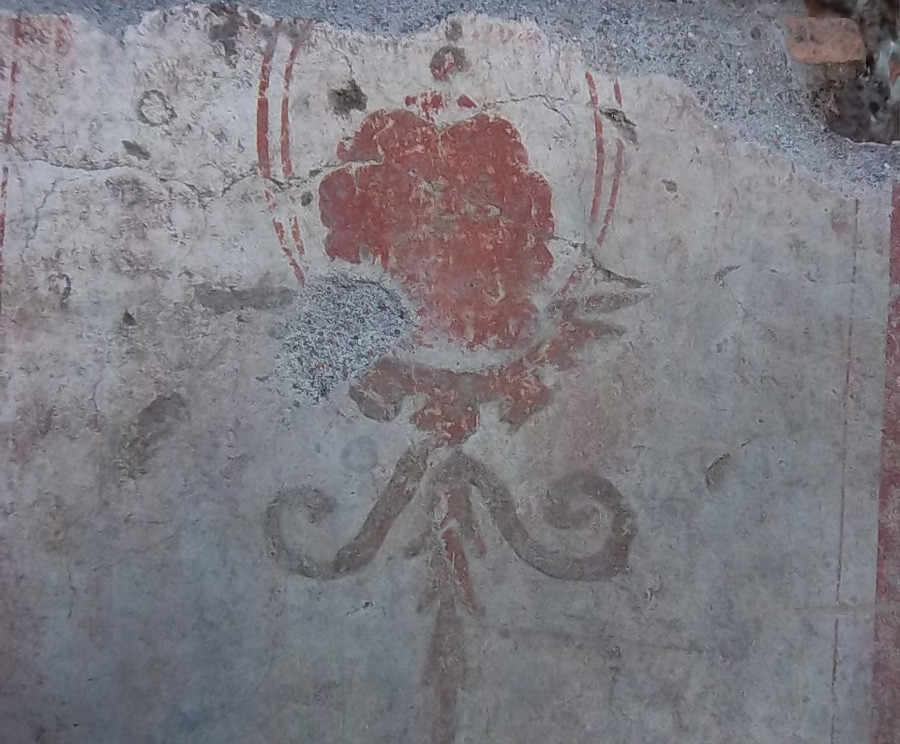 The Roman city of Pompeii, located near modern-day Naples, was destroyed by a volcanic eruption in 79AD that covered the area in ash, preserving both the city and its inhabitants' remains.

"The discovery of a charred, wooden ceiling represents a unique event for the city of Rome," the ministry said, as finding preserved wood is rare.
The dog's skeleton was preserved in a crouched position, suggesting it was trapped in the building during the fire. Archaeologists also discovered a skeleton of a smaller animal, which has not yet been identified, Il Tempo reports.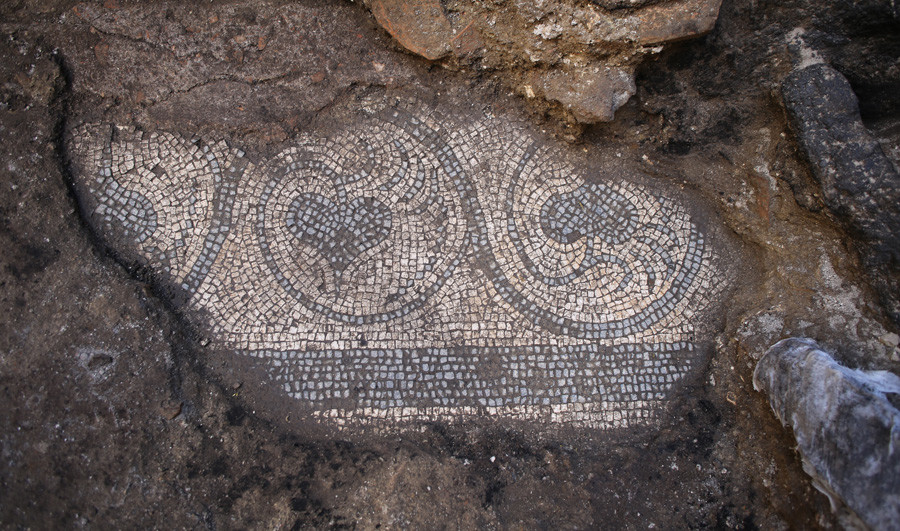 "We believe that the dog was trying to escape during the fire but the collapse of parts of the ceiling blocked it and it died there," the Ministry said, according to Il Tempo.

The frescoes date from the time of Emperor Septimius Severus, who ruled from the end of the 2nd century to the early 3rd.
The ruins may have been part of an aristocrat's home at nearby Celian Hill or from a nearby military barracks.
The Geophysics and Vulcanology National Institute is investigating whether the fire may have been caused by an earthquake, local newspaper, La Repubblica reports.
Rome's third metro line is somewhat limited due to the ancient history buried beneath the city as deep digging often uncovers historical artifacts.