Pregnant teen kills boyfriend in ridiculous YouTube stunt gone wrong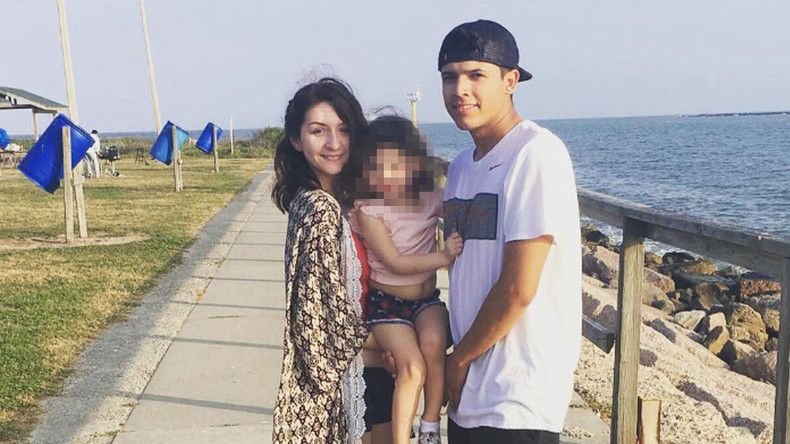 A 19-year-old Minnesota woman has been charged with second-degree manslaughter after she fatally shot her 22-year-old boyfriend in a YouTube stunt gone very wrong.
Monalisa Perez was charged with the killing of Pedro Ruiz III on Wednesday, two days after she shot her boyfriend in the chest at close range outside their home in northwest Minnesota.
Perez, who is heavily pregnant with the couple's second child, was released from jail on Wednesday afternoon after posting $7,000 bail, the Star Tribune reports.
Police received a call from Perez on Monday to say she accidentally shot her boyfriend in the chest with a .50 caliber pistol while making a YouTube video, according to Norman County court documents.
"Perez reported that Pedro Ruiz III wanted to make a YouTube video of her shooting a book and he believed that the book would stop the bullet. Monalisa Perez pointed out cameras and stated that the entire incident was recorded," read the police statement.
Perez told officers her boyfriend had been urging her to partake in the video for a while, and showed her a different book that he had shot in which the bullet hadn't gone all the way through to convince her.
On Monday, hours before the shooting, Perez had tweeted about the upcoming video to say she and Pedro were "probably going to shoot one of the most dangerous videos ever… HIS idea not MINE."
READ MORE: LA deputies kill teenager while shooting at a dog
Perez shot Ruiz from about a foot away while he held a hardcover encyclopedia to his chest, according to County Attorney James Brue.
Ruiz was declared dead at the scene by medical personnel. The two cameras that recorded the incident were taken into police custody as evidence and the footage will not be released publicly at this time, says Brue.
Perez has a three-year-old daughter and is expecting her second child in September, both with Ruiz. The felony charge carries a maximum prison sentence of 10 years.