Human cost of Berlin Wall and a divided Germany (VIDEO)
After years of debate German researchers can now definitively say 327 men, women and children in total died as a result of the heavily policed 1,400km (860 miles) border between East and West Germany.
The oldest victim of the post-WWII barrier – symbolized by the Berlin Wall – was an 81-year-old man who had his legs blown off after walking into a minefield on a militarized border, a study has found.
Of that total figure, 262 East and West German people were killed at the Berlin Wall section alone, according to the study by Freie Universitat, Berlin.
READ MORE: 99yo Soviet WWII pilot takes to skies again watching RT's 360 VR footage (VIDEO)
The border victims include those drowned, gunned down by East German soldiers and blown up by anti-personnel mines between 1949 and 1989. Half of those killed were aged 18-25.
Among the victims was Irmgard Stark, a 22-year-old shot by guards at the inner border near Dorndorf. Another, Rolf Fulleborn, 20, died while trying to swim across the River Elbe near Brandenburg.
Led by Professor Klaus Schroeder and Dr Jochen Staadt, the research team drew on details from court cases against GDR guards as well as notes from border museums, government archives and victim associations.
They found the youngest victim was a six-month-old child, who suffocated in the trunk of a vehicle in 1977. A decade earlier the oldest victim, an 81-year-old farmer from Lower Saxony, was horrifically injured by a mine.
"His death lasted for more than three hours," the study revealed. "He bled under the eye of a GDR regimental officer, who did not dare enter the mined border line."
Berlin Wall
A portion of the new study focused on the infamous Berlin Wall. It links 262 deaths, either by drowning, shooting, landmines, accidents or suicide following capture, to the 3.6 meter high (12ft) divide.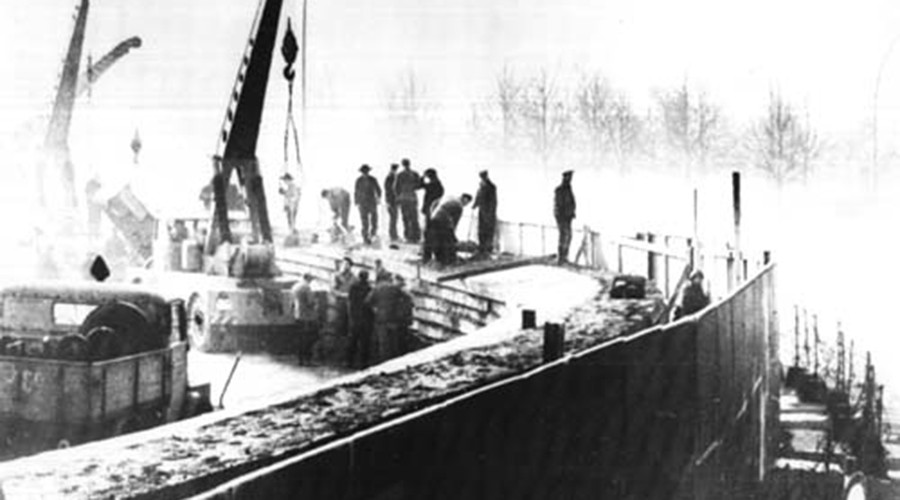 Built by the German Democratic Republic in 1961, the wall was dubbed the Anti-Fascist Barrier by officials in the East. Its construction developed from barbed wire into a 3.6 meter high concrete barrier dotted with guard towers between the East and West sections of the city.
Those trying to cross the deadly border had to traverse a No Man's Land, also known as the 'Death Strip', around 27-91 meters wide.
Wednesday's study is a follow-up to a 2011 project by the Centre for Contemporary History Potsdam and the Berlin Wall Foundation, which counted 139 Berlin Wall victims between 1961-1989. It also listed the identities of East and West Germans who died trying to pass the heavily guarded wall.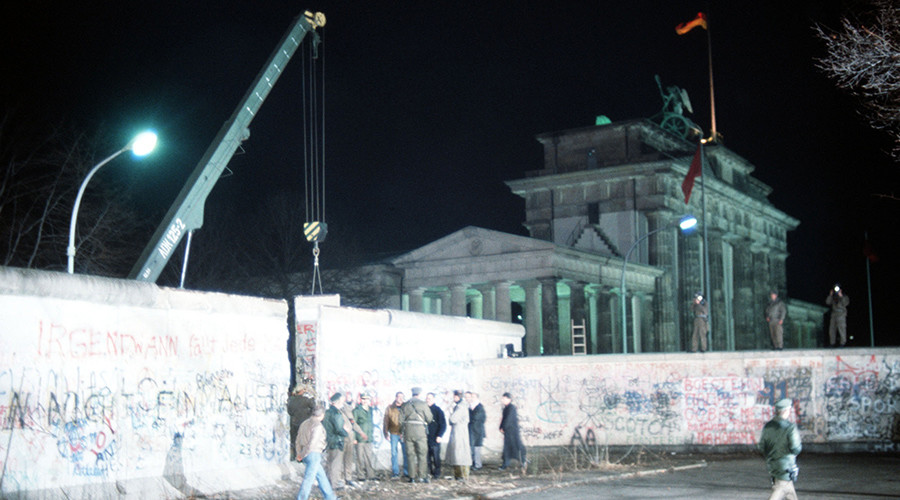 Some 22 people were killed in 1962, the study revealed, during the deadliest year at the wall. Meanwhile, as late as 1986 three people were gunned down trying to escape.
READ MORE: 'Everything within 400 yards was incinerated': Dresden survivor recalls hellish WWII attack (PHOTOS)
The most deadly section of the wall for would-be escapees was at Berlin Mitte, now a popular tourist area. Among the dead was East German Border soldier Peter Goring, who was killed in 1962 by a "ricocheting bullet" from the gun of a West Berlin police officer.
East German guard Gunter Seling suffered a similar death, when he was accidentally shot by one of his colleagues.