'Moment of truth': Macron admits Trump handshake 'wasn't innocent' (VIDEO)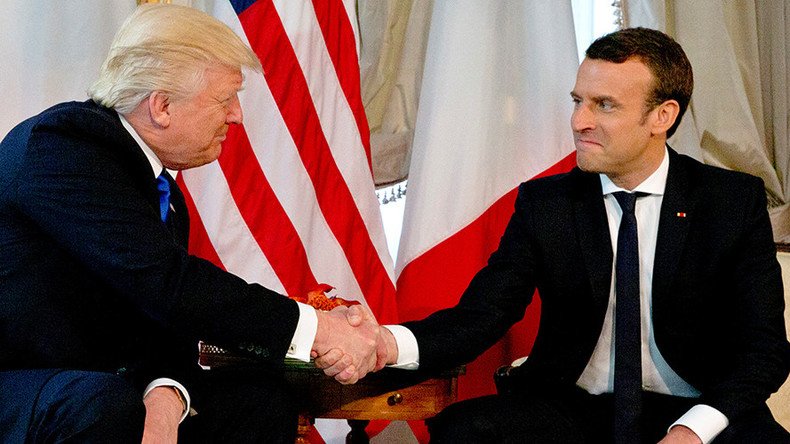 French President Emmanuel Macron admitted his infamously long handshake with US President Donald Trump was far from innocent.
The newly elected president said the fierce handshake during their first official meeting on Thursday was "a moment of truth," in an interview with Le Journal du Dimanche.
"My handshake with him, it wasn't innocent," said Macron. "One must show that you won't make small concessions, even symbolic ones but also not over-publicize things, either."
READ MORE: Trump & Macron engage in fierce handshake battle during first meeting (VIDEO)
The awkwardly long, white-knuckled, handshake was seen by many as a power projection, of sorts, by two newly elected world leaders in the full glare of the international media.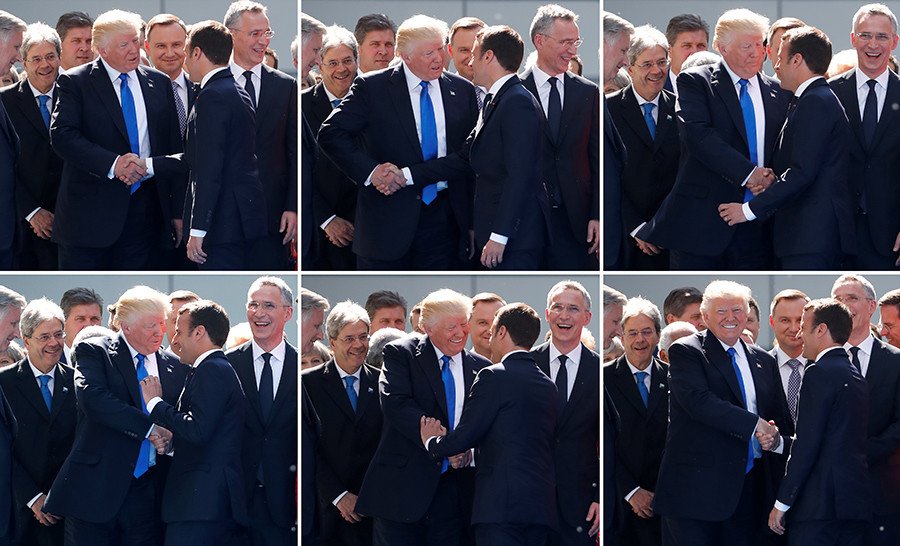 As if that wasn't dramatic enough, the handshaking intensity only grew later in the day when Macron made an apparent beeline from Trump on the blue NATO welcome carpet, only to side-step the US president at the last available moment to embrace German chancellor Angela Merkel, another of Trump's handshake nemesis.
READ MORE: Macron snubs Trump for Merkel & another arm wrestle follows (VIDEO)
Yet another handshake wrestle followed the snub, as Trump imposed on Macron the full force of his trademark grab-and-pull maneuvers with Macron having to hold onto Trump's arm for leverage.
Macron later tweeted a video of the ridiculous encounter, but chose to only comment on his "uniting with Nato allies".
If it's worth anything at this point, the pair did seem to engage in a relatively normal handshake during the two other times they publicly greeted each other during the two-day summit.
Although, it has to be said, Macron's initial handshake with US First Lady Melania Trump did last a touch too long.
You can share this story on social media: