Trump & Macron engage in fierce handshake battle during first meeting (VIDEO)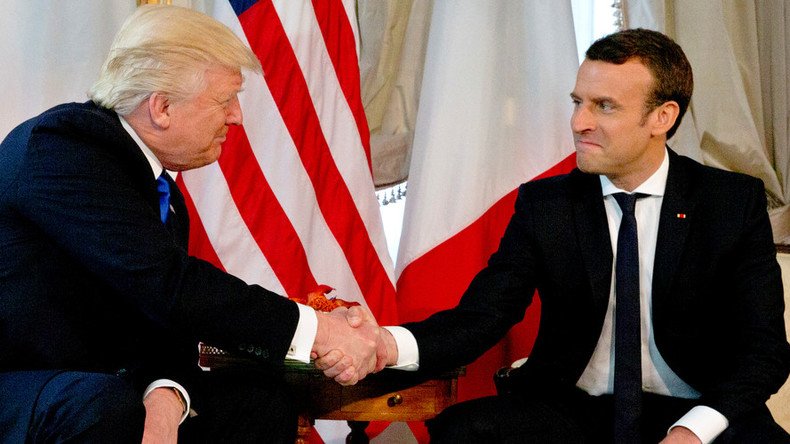 Newly elected French President Emmanuel Macron has made sure the media captured his surprisingly firm handshake as he greeted the US President, not letting go of Donald Trump's hand for apparently longer than his counterpart expected.
The two leaders met face-to-face for the first time on Thursday in Brussels, with the former French banker having been among the first to experience the US mogul-turned president's famous grip.
"If relationships were defined by handshakes, then Trump & Macron's is gonna be fierce," wrote Washington Post's pool reporter Philip Rucker who was in the room when the exchange took place.
"They shook hands for an extended period of time. Each president gripped the other's hand with considerable intensity, their knuckles turning white and their jaws clenching and faces tightening," he stated.
The photogs noticed that Trump and Macron were gripping their hands hard and in photo below Trump seems to just want his hand back. https://t.co/XRwidrDS1B

— Steve Holland (@steveholland1) May 25, 2017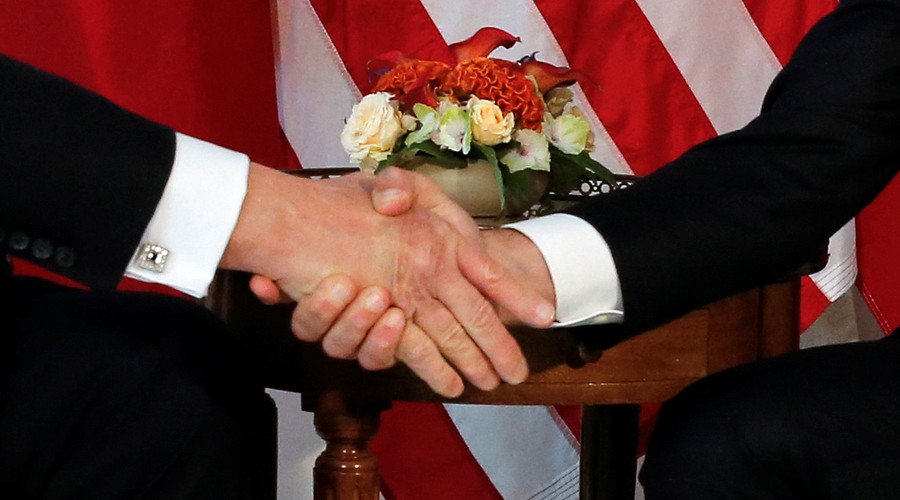 A similar photo-op during a meeting between Trump and German Chancellor Angela Merkel at the White House spurred some embarrassing international headlines when the US President seemingly ignore repeated media prompts to shake the German leader's hand.
Earlier in the day, Macron, although more briefly, already shook hands with Trump. After that, having been presented to Trump's wife, Melania, the 39-year-old French president lingered longer in his handshake with the US first lady than the etiquette prescribes.
You can share this story on social media: