Charles Lindbergh Foundation's AI drones fighting animal poachers (VIDEO)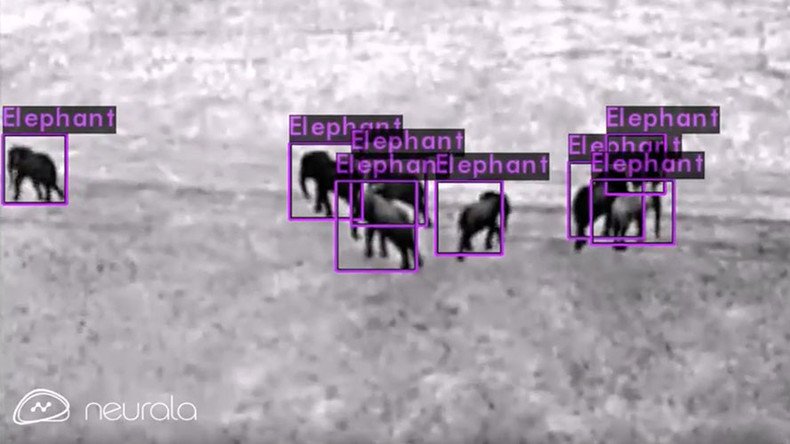 American aviator Charles Lindbergh's legacy of flight innovation is being used to fight animal poaching, with the pilot's trust fund embracing AI targeting for its African drone program.
In 1927, Charles Lindbergh, at the controls of the Spirit of St Louis aircraft, flew the almost 4,000 mile journey from New York to Paris.
The flight was a world first and now the spirit of that pioneering moment is being applied to animal conservation.
Ninety years on from Lindbergh's historic Atlantic crossing, his foundation operates the Air Shepherd initiative. It supplies drones stocked with hi-res cameras and infrared scanners in areas plagued by rhino and elephant poachers in Malawi, Zimbabwe and South Africa.
But the lucrative business of dispatching wild animals for their tusks means poachers are always finding ways to get their kill. Last year more than 700 rhinos were poached in South Africa.
READ MORE: Spirit of St. Louis: Charles Lindbergh's groundbreaking flight remembered 90yrs on (VIDEO)
The Charles Lindbergh Foundation has now announced a partnership that will see new AI software embedded in its Air Shepherd drone program.
Built by Neurala, the technology will allow Air Shepherd drones to independently pinpoint poachers and beam back images to authorities.
The Boston tech firm claims to "build brains for bots" and promises its software can "quickly identify and locate" objects in videos or images "that are important to your business."
"This is a terrific example of how AI technology can be a vital force for good," Neurala CEO, Max Versace said, of the new partnership.
"We're thrilled to be working with the Lindbergh Foundation in this unique partnership, contributing our deep learning software to such a worthwhile cause and doing our part to preserve endangered species."
You can share this story on social media: