Spirit of St. Louis: Charles Lindbergh's groundbreaking flight remembered 90yrs on (VIDEO)
Published time: 21 May, 2017 09:31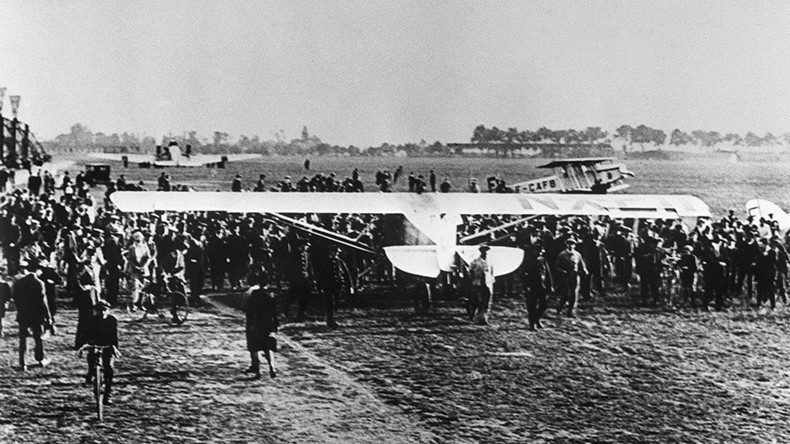 Sunday marks the 90th anniversary of Charles Lindbergh's first solo transatlantic flight, an incredible 33-hour flight from New York to Paris that blazed a trail for future aviation adventurers.
On May 21, 1927, the 25-year-old pilot set down in the French capital in an aircraft that is today synonymous with aviation innovation – the Spirit of St. Louis.
#OTD in 1927, Detroit-born Charles Lindbergh (pictured here w/mother Evangeline) made the first solo flight across the Atlantic Ocean. pic.twitter.com/i3jKosfwv1

— Detroit Hist Society (@DHSDetroit) May 20, 2017
Built by the now defunct Ryan Aircraft Company, the plane's unique design placed the larger fuel tank and engine ahead of the cockpit. This meant Lindbergh was forced to fly with his view obscured, a situation that called for the use a periscope to see beyond the front of the plane.
READ MORE: Sun-powered 'space plane' completes first test flight en route to stratosphere (PHOTOS,VIDEO)
Archived Associated Press footage shows the St Spirit of St. Louis with its enormous 14-meter (45ft) wingspan and tiny side windows at Roosevelt Field in Long Island, New York, prior to the death-defying flight.
As well as a world first, Lindbergh was chasing the Orteig Prize, a $25,000 reward offered by French hotelier Raymond Orteig to anyone able to complete the journey from New York to Paris.
The challenge, which took Lindbergh on a near 4,000-mile journey across the Atlantic Ocean, had previously claimed the lives of two men in 1926.
While Lindbergh had been keen a hobbyist in aviation and a US Air Mail pilot, what makes the transatlantic feat even more amazing is that he had only graduated from a US Army flight school three years earlier.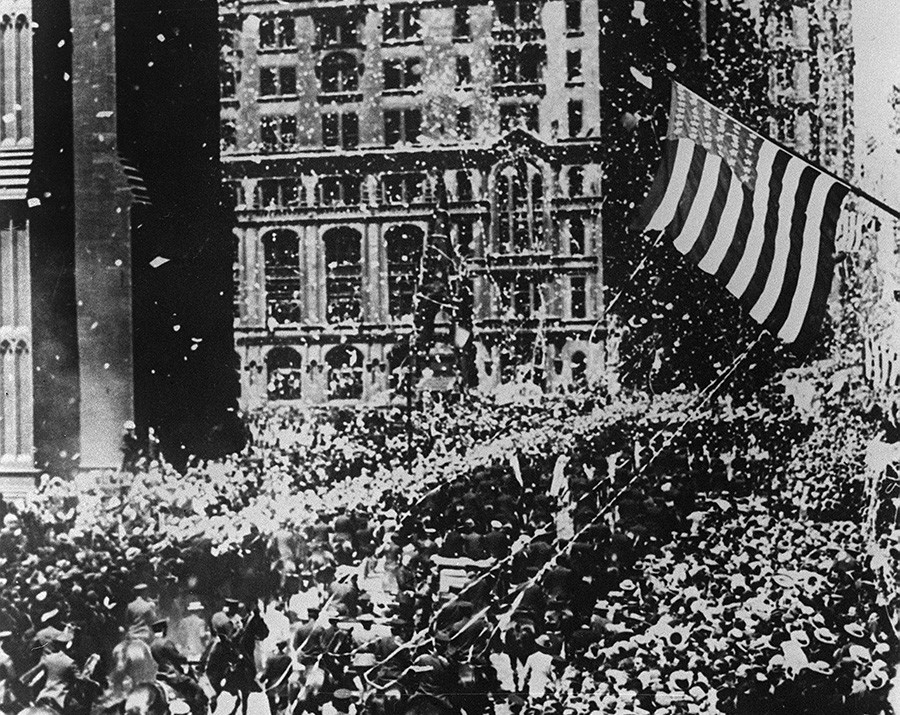 The aviator received the Cross of the Legion of Honor from French President Gaston Doumergue, after touching down amid mass hysteria at the Le Bourget Aerodrome in Paris.
US President Calvin Coolidge even noted the French welcome for Lindbergh while awarding the US national hero the Distinguished Flying Cross at a special event in Washington on June 11, 1927.
READ MORE: Aviation fuel-sniffing craze puts youth at risk of 'serious brain damage'
"This country will always remember the way in which he was received by the people of France, by their president, and by their government," Coolidge said.
Coolidge went on to describe the flight as the "perfect exhibition of art."
Years later, Lindbergh's name was in the headlines again – this time for much darker reasons.
According to FBI records, Lindberg's 20-month-old son was found dead from a blow to head near a highway near Mount Rose, New Jersey, on May 12, 1932. The boy had been missing since being taken from his New Jersey home two months previously.
A man named Richard Hauptmann was later convicted and executed by electrocution on April 3, 1936.
The key evidence linking Hauptmann to the death was largely circumstantial and centered on the German national's possession of gold certificates handed over to the kidnapper during a series of ransom demands.