Aviation fuel-sniffing craze puts youth at risk of 'serious brain damage'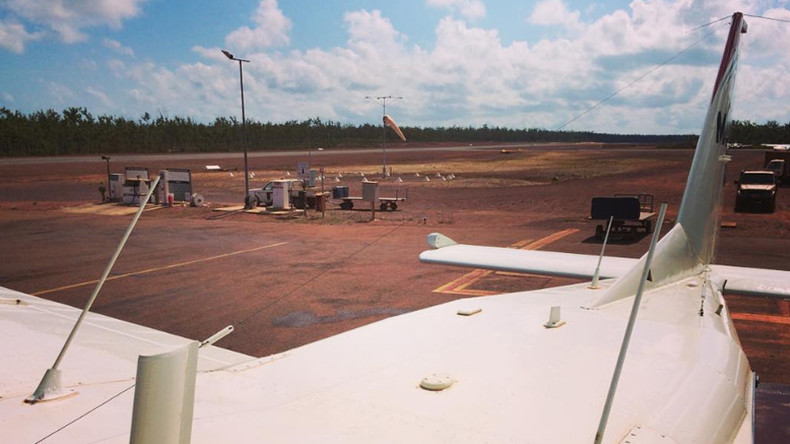 Children in Australia's Northern Territory are risking serious health issues and even death to get high from sniffing stolen aviation fuel, according to local reports.
The highly dangerous trend has been identified in the northern region of Arnhem Land, with reports emerging of minors breaking into fuel tanks of planes and road vehicles to get their fix.
At least 70 minors are reported to have used avgas fuel taken from planes parked at the airport. Avgas can have mind altering effects and can cause lead poisoning.
ABC News has obtained CCTV footage, purportedly captured at Elcho Island Airport, of a youth attempting to siphon off fuel from a light aircraft.
The footage shows a male climbing onto the wing of a parked plane with what appears to be part of a hose.
RT has contacted Marthakal Homelands Resource Centre, which manages Elcho Island Airport, to obtain the CCTV footage.
READ MORE: Addicts turn to abusing potentially deadly anti-diarrhea drug
"If these children don't stop, then they will have a serious brain damage issue," Joan Dhamarrandji told ABC, a spokesperson for the Northern Territory's Miwatj Health organisation.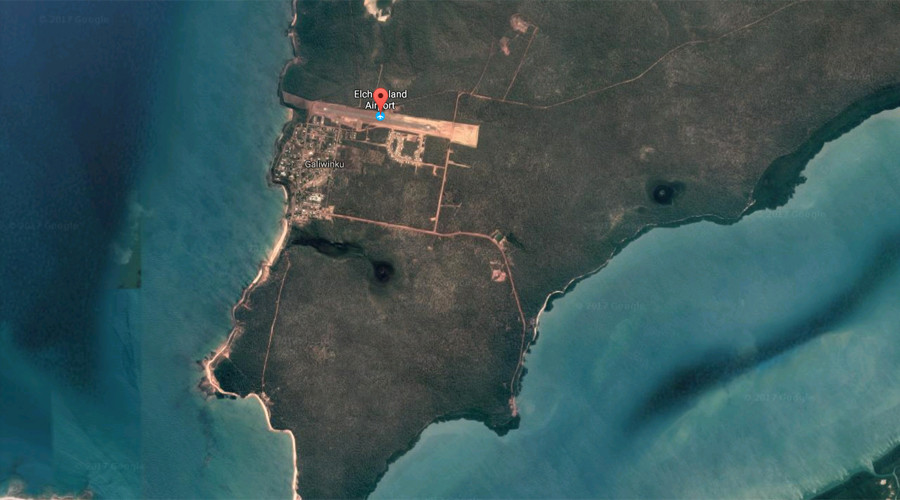 According to Australia's SBS news network, around 100 children have been identified by Miwatj Health as avgas sniffers.
Substance abuse is a known problem in indigenous communities.
In 2005, the Australian Government introduced the use of low aromatic fuel in certain indigenous communities "where petrol sniffing is a problem and on the families who live there."
"The replacement of regular unleaded fuel with low aromatic fuel in targeted regions is a proven strategy to reduce petrol sniffing," a statement on the initiative reads.
One of the areas where the project has been rolled out is Arnhem Land. Elcho Island Airport is in on the outskirts of the town Galiwink, which falls under the jurisdiction of the local government East Arnhem Regional council.
A white paper on the dangerous fuel-sniffing craze has been published online by the council.
Created in conjunction with the Australian government and Amnity Community, listed as a local drug counselling service, the guide warns that "young people in remote communities can misuse common products used by contractors."
It advises visitors to the area to use "lockable" fuel containers and caps.
"Take used cans, tubes and bottles with you when you leave the community. Young people have been accessing products thrown in community bins and local dumps," the guide states.
While the warning does not mention avgas specifically, it suggests a significant problem with fuel substance abuse, to the point that people are advised to not leave the flyer in public.
READ MORE: New opioid painkiller considered too high a risk of abuse – FDA panel
"Please be careful not to display this flyer in public. It may give kids ideas about what to sniff," it adds.
RT has contacted the Australian Department of Health, Elcho Island Airport management and the Northern Territory Police force for further comment.
You can share this story on social media: