'Stop calling!' Tiny Italian village flooded with calls after reports of $2k relocation bonus
Published time: 11 May, 2017 18:31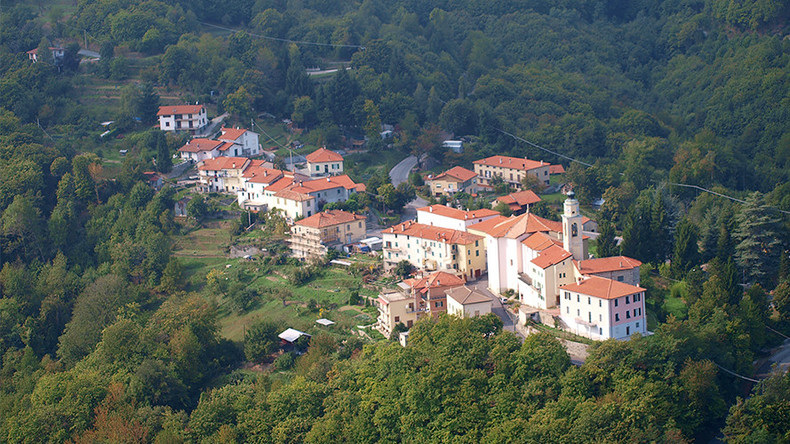 The mayor of an Italian village is pleading for people to stop calling his town after word spread of his proposal to pay €2,000 (US$2,173) to anyone relocating there. The story snowballed, with some believing they would also be offered a job and cheap rent.
Bormida, a Ligurian village with a population of just 387 people, received 17,000 calls in just four days after news spread of the "idea" which would pay the bonus to anyone who agreed to relocate to the tiny town.
The proposal was floated in a Facebook post which Mayor Daniele Galliano now likely regrets and which he has since deleted.
He suggested the possibility of creating "small village funds" so that towns suffering from depopulation – such as Bormida – could offer the money to people willing to relocate.
The story spread rapidly across the internet, being picked up by news outlets from Europe, the US and Australia. There was no shortage of people apparently willing to pack their bags for a new life in the village.
But Galliano, who has asked people to "stop calling" the town, emphasized on Wednesday that his post was merely an "idea" which hasn't even been put forward to the proper channels.
"It was just an idea to be proposed to the Ligurian regional authorities, with whom I am in contact," Galliano said on Wednesday, as quoted by The Local.
He also noted that the news somehow became twisted along the way, stating that several people were under the impression they would also be given a job and offered cheap rent on arrival.
"The news has been reported incorrectly and reached a worldwide audience. Italy is a wonderful country but, like others, it is in an economic crisis. Thanks anyway for your interest," Galliano said.
A statement from Galliano was also published on the city's website earlier this week.
Once the site of important iron works, the medieval village has since suffered serious depopulation.
The town has tried to tackle the issue through rent discounts. Cheap rent, ranging from just €50-120 ($54-130) a month, is being offered to renters at some of the town's social housing complexes this summer.
However, Bormida isn't alone. In fact, some 2,500 villages across Italy are estimated to be at risk of total depopulation.
Mayors have tried to come up with innovative incentives to help deal with the issue, such as reinventing villages into artist communes or funky tourist spots, as well as taxing residents who don't go for annual medical check-ups, in an effort to keep the population healthy.
Italy's culture ministry has also named 2017 the "year of the village," in an effort to promote tourism to towns which need it most.