Dazed, not dead: US border patrol finds 67 pounds of hash – stashed in a hearse
Published time: 2 May, 2017 23:11
Edited time: 2 May, 2017 23:12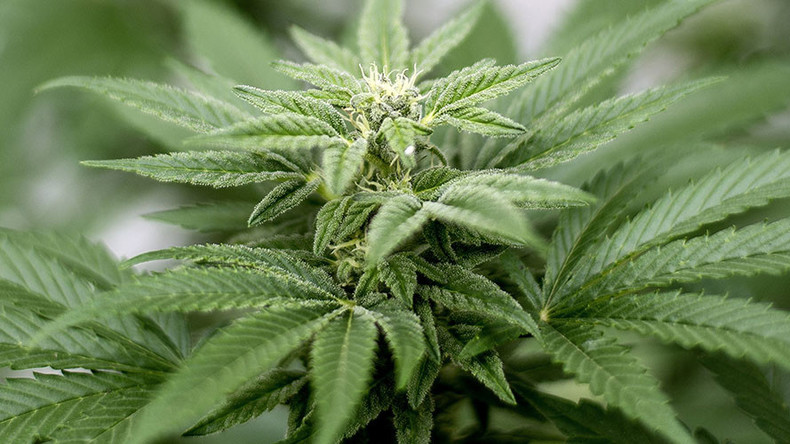 When US Border Patrol Agents in Tucson, Arizona pulled over a hearse in the Grand Canyon State they were surprised to find over 67 pounds of marijuana concealed in a coffin usually meant to accommodate the dead.
Early Saturday evening, agents working near an immigration checkpoint in the small Arizona town of Willcox noticed a gleaming white hearse traveling south towards the neighboring town of Tombstone, famously the home of Wild West lawman Wyatt Earp.
READ MORE: 'Share your stash': Cops mark #Happy420 by trolling weed lovers everywhere (PHOTOS, VIDEO)
A while later the agents noticed the same distinctive hearse traveling in the opposite direction before turning west towards the immigration checkpoint, which the hearse attempted to avoid.
Suspicious agents stopped the vehicle to conduct a search.According to a press release issued by the Customs and Border Protection, "After several inconsistencies from the driver, consent was requested and granted to allow a canine to perform a "sniff" of the vehicle. Border Patrol canine unit was requested and arrived to the location of the stop and the canine alerted to an odor it was trained to detect."
That odor was roughly 67 pounds of marijuana worth an estimated $33,000.
The vehicle and drugs were then seized and the 28-year-old driver arrested and processed. If convicted the wannabe undertaker faces a lengthy jail sentence.
READ MORE: Medical marijuana program 'could save US taxpayer $1bn' – study