'Share your stash': Cops mark #Happy420 by trolling weed lovers everywhere (PHOTOS, VIDEO)
Published time: 20 Apr, 2017 16:17
Edited time: 21 Apr, 2017 10:51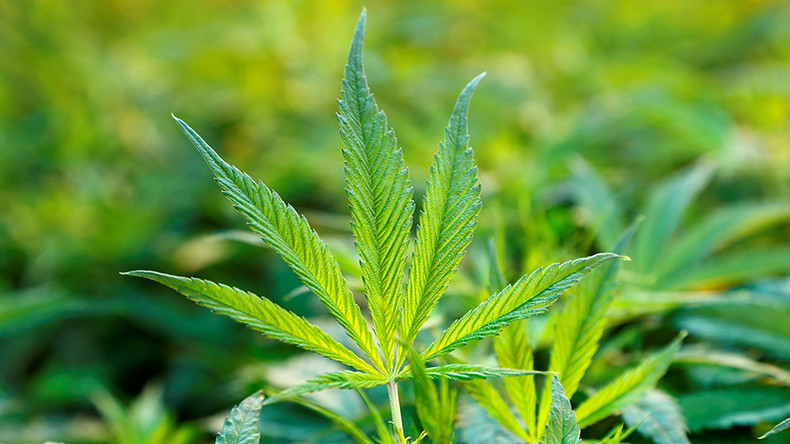 The most revered date in the cannabis-consumption calendar is here, bringing with it a haze of online celebration as well as blunt police warnings. April 20 marks the day marijuana fans band together to share their love for the drug.
The annual celebration has seen high profile weed advocates such as rapper Snoop Dogg once again put forward their support for the mood-altering drug.
In parts of the world where weed has been legalized, 420 can be enjoyed freely. Those living in places with more conservative drug laws, however, risk being collared by the cops.
This year, a number of 420 gatherings are planned around the world, including London, Melbourne, Denver, Atlanta and San Bernardino, California.
With a so-called "smoke off" expected in London's Hyde Park, the Metropolitan Police reminded the participating public to expect officers "enforcing drugs legislation" and possible penalties.
In Florida, where marijuana is still illegal unless prescribed, police at Pasco Sheriff's Office sarcastically asked recreational drug users to let them in on their celebrations and "share your stash".
Pasco police urged 420 fans to message them online and an officer will be "right over".
Similar trolling tactics have been used by police in Minnesota, where cannabis possession is punishable with a fine or up to 30 years in prison, depending on the amount.
Wyoming Police Department posted a picture of an officer manning a "trap" set with munchies such as Doritos and Cheetos for hungry stoners.
In Colorado and Oregon, where recreational use is legal for adults, the attitude towards the unofficial smoking holiday has been equally as hilarious – but much more laid back.