Monster Russian off-roaders set off on epic 10,000km Arctic expedition (VIDEO)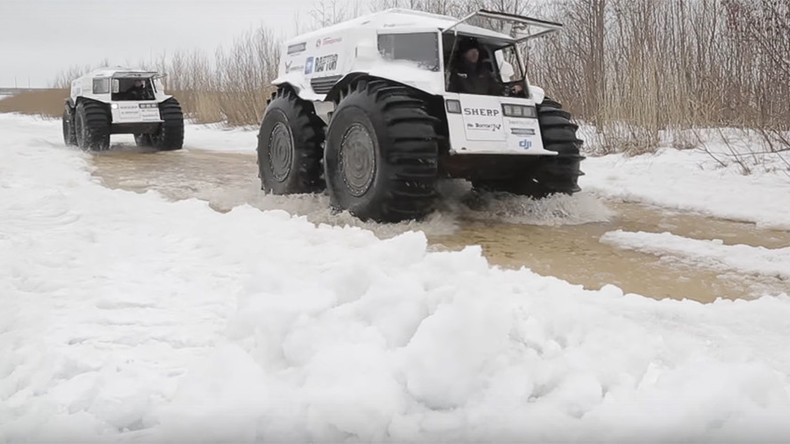 A team of researchers has begun a seven-month expedition through Russia's most hard-to reach northern regions, taking on the longest on-land route above the Arctic Circle in Russian-made off-road vehicles.
The expedition set off from the northern Russian city of Arkhangelsk on Friday and will reach the Far East's city of Petropavlovsk-Kamchatsky early in November. The team, consisting of 8 people, will cover some 10,000 kilometers (6,214 miles) of Russia's roadless northern regions in four off-road SHERP vehicles during the Polar Summer.
While the expedition will be a tough test for both adventurers and vehicles, its main goal is to prove that ground transport can provide healthcare and emergency services, as well supplies, to hard-to reach Arctic areas regardless of rough weather conditions.
The expedition members will also observe the ecological situation, take radiological readings, and measure pollution levels along the way.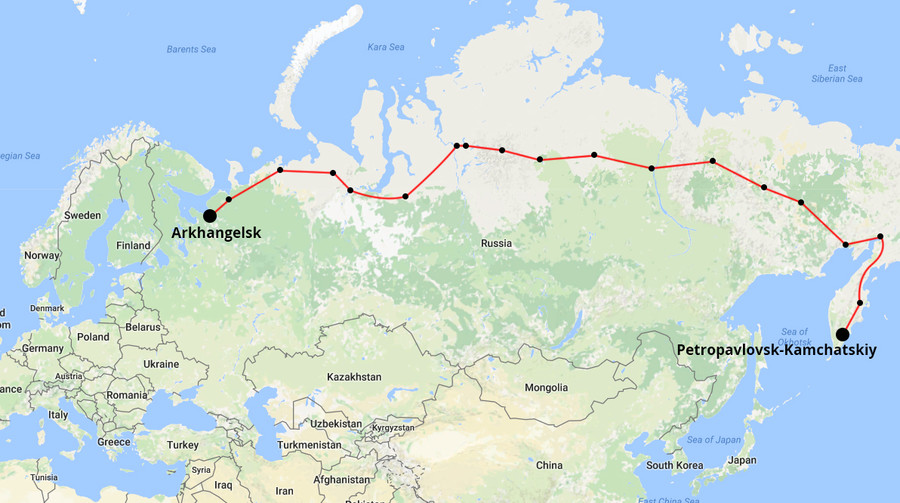 One of the vehicles is an experimental model featuring an all-wheel drive trailer, while the other three are models already in production.
The off-road, amphibious SHERP, which can carry up to a ton of equipment, was developed and is being manufactured in Russia. It has a top speed of 45 kilometers per hour (27mph) on land and six kilometers per hour (3.7mph) on water. Its unique feature is a so-called pneumatic circulating suspension with 800-liter (211-gallon) low-pressure tires, which are all interconnected.
Read more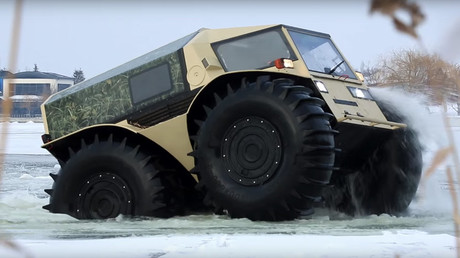 "When the engine is running, we can either pump the wheels or deflate them. The wheels are filled with exhaust gases, so the process is rapid," SHERP's chief designer, Alexei Garagashyan, said.
The unique system allows SHERP to drive over obstacles with ease.
"When you run into an obstacle, the ATV with its soft wheels flows around it and allows it to drive through places that are impassable for ordinary vehicles. As it moves, air flows through inner tubes, spreading to the other wheels. After it has passed the obstacle, the air goes back," expedition cameraperson Olga Khromova said.
"This air flow allows it to pass one-meter high obstacles, like blocks or rocks, easily. We are ahead of the planet here and we would like to demonstrate that. The cross-country capabilities are fantastic," she added.