Don't truck with the Russians: These all-action vehicles will blow your mind (VIDEO)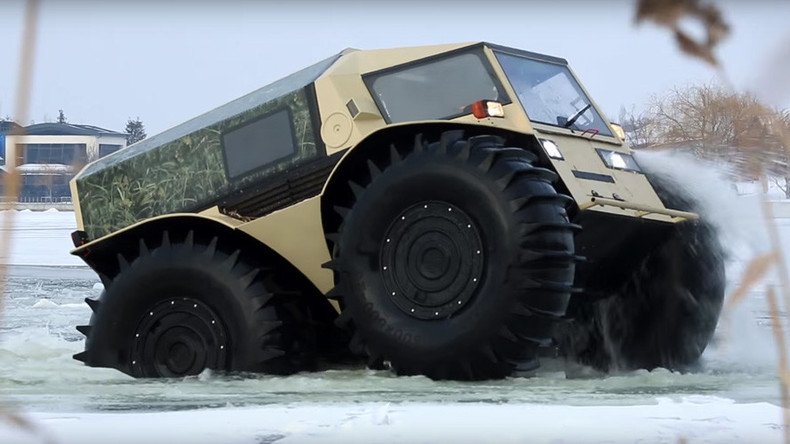 You can stop searching: we have found the most dramatic vehicle you're never going to need to use.
Unless, that is, you happen to be in the market for a $50,000 car that can drive across frozen lakes, overcome cylinder blocks, and is an absolute nightmare to park.
It seems not everyone prioritizes practicality, however. The unnecessary - albeit highly impressive - Russian-made truck is receiving plenty of praise from motor enthusiasts online.
READ MORE: Russia's cutting-edge 'indestructible APC' could be sold abroad
Top Gear called the SHERP ATV "excellent", while Truck Yeah went as far as to say it is "the best truck in the universe".
Well, there you go.
In other Russian truck-related news, these guys spent eight months building their own MC-1 tank, taking DIY to an entirely new level and simultaneously shaming smug Ikea builders everywhere.
Nice wheels, guys.
READ MORE: Chopper shop: Indian welder crafts makeshift helicopter using car parts (VIDEO)
You can share this story on social media: