People in open relationships as happy as those in monogamous ones – study
Published time: 30 Mar, 2017 23:11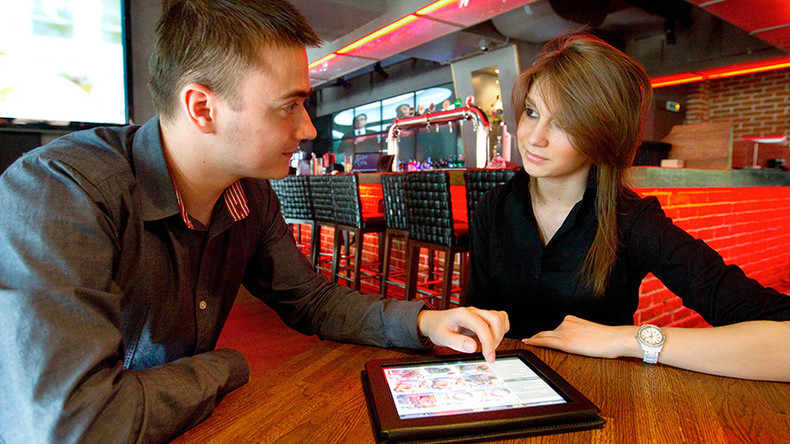 Most people in relationships tend to stick with one partner but not all are happy and seek more than one partner; that's among the findings of new research published in the US.
In the hope of discovering the level of happiness of people in monogamous and open relationships, researchers from the University of Michigan surveyed 2,124 people to find out which relationship type yielded the highest levels of satisfaction.
The sample group consisted of 1,507 individuals in monogamous (one partner) relationships and 617 in open or polyamorous (more than one partner) relationships.
About 90 percent of the sample group were recruited from the popular US classified ads website Craigslist.
Participants were polled on a number of factors relating to their love life – including satisfaction, commitment, trust, jealousy and passionate love, the intense love feeling often described in new relationships.
After tallying the results, researchers found that there was very little difference in happiness between the two camps.
"Overall, the outcomes for monogamous and consensual non-monogamous participants were the same – indicating no net benefit of one relationship style over another," Terri Conley, lead author of the study said in a press release.
However, there were some slight differences between the two camps in some areas. There were no differences between the two relationship styles when it came to satisfaction and passionate love.
READ MORE: Swedish city councilor calls for sex breaks at work to boost fitness & childbirth
However, there were some slight variations when it came to jealousy and trust, with the results challenging societal preconceptions about the benefits of having only one partner.
According to the research, published in the journal Perspectives on Psychological Science, those in open relationships exhibited lower levels of jealousy and "significantly" higher levels of trust than their monogamous counterparts.
Though the study did find that people had "more satisfaction, trust, commitment and passionate love in their primary mate than in their secondary relationship."