eXXXercize: Sex the best form of workout, researchers claim
Published time: 28 Feb, 2017 15:29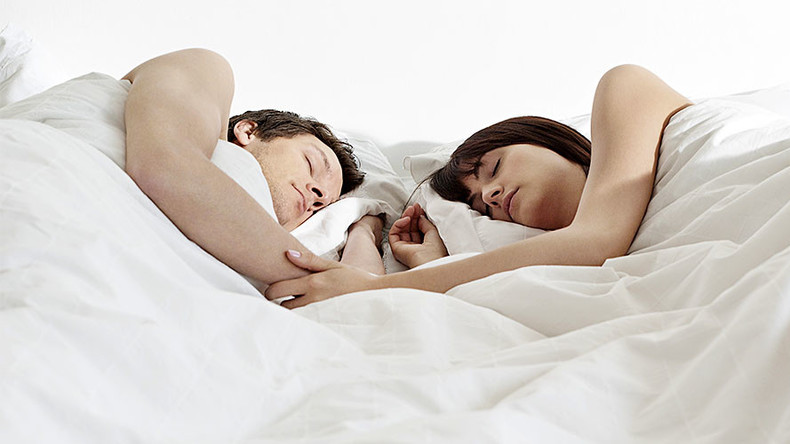 When it comes to working out, it seems everyone has different advice – lift weights, use a treadmill, hop on your bike. According to a new study, however, the best workout happens between the sheets.
There are 657 muscles in the human body. When it comes to romantic endeavours, listening to your loved one uses 40, a leisurely seaside stroll, 94, kissing takes the effort of 35 while dancing occupies 137.
READ MORE: Spanish government creates new sex position to stimulate low birth rate
If you're unlucky in love, crying uses 17 and the inevitable return to Tinder will take up 38 of your muscles, as you endlessly swipe and text hoping to find the love of your life, however briefly.
But don't despair, the perfect workout, using all 657 muscles, happens in the bedroom, or wherever takes your fancy, according to research from the experts at Upbeat Active that is.
"We realised it doesn't depend on the size of your boat or motion of your ocean. Sex is a full-body workout that exercises every one of your 657 muscles no matter how you like to get down," the sexperts said.
READ MORE: Bad news for gym bros: Lower sex drive linked to intense workouts - study
It's a great way to stay in shape, and if you're lucky enough to do it regularly, lose weight too. On average, men burn 100 calories while women burn 69 calories during the average session, which, according to scientists at the University of Montreal, lasts 25 minutes.
Of the 657, the neck uses 22, the pelvis and core, or thrusting muscles, use 21, while producing sound, whether real or faked, uses 50 muscles.
Perhaps surprisingly to some, the so-called 'love muscle' – the penis – doesn't contain any actual muscle, although there are muscles involved in the initial "filling phase" of an erection, when the body pumps the penis with blood making the act possible.
The unsung hero, however, is the little known bulbospongiosus muscle. In men, this contributes to erection, contractions of orgasm and ejaculation, while in women it plays an important role in clitoral erection, contractions of orgasm and closing of the vagina.
READ MORE: Lesbians have way more orgasms than straight women, study says