Swedish city councilor calls for sex breaks at work to boost fitness & childbirth
Published time: 22 Feb, 2017 14:21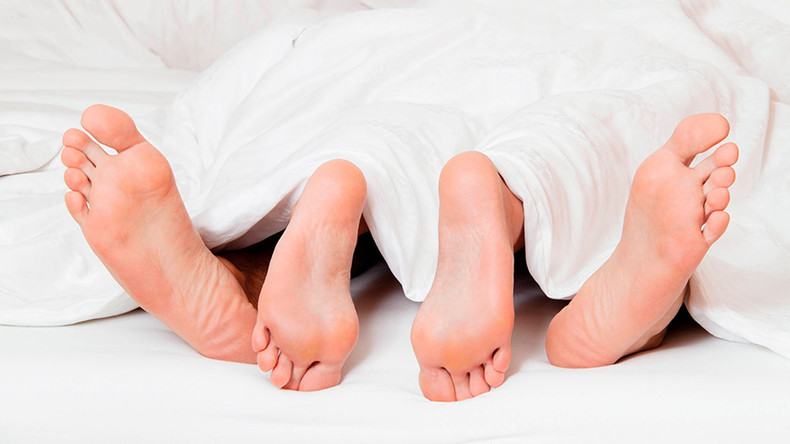 The working day should include an hour break in which people can go home and have sex, a Swedish city councilor has suggested.
Per Erik Muskos, a member of the Swedish Social Democrat party, made the proposal during a council meeting in the northern city of Overtornea.
Muskos is backing the measure because he believes midweek sex breaks will improve wellness and boost childbirth in the northern region he represents.
Many companies in Sweden already offer staff gym subsidies or allow them to take a fitness hour known as 'Friskvårdstimme'.
Speaking to Stockholm based newspaper Aftonbladet, Muskos said sex breaks could "kill two birds with one stone."
"Childbirth should be encouraged," he said, adding "when sex is also an excellent form of exercise with documented positive effects on well-being, the municipality should kill two birds with one stone and encourage employees to use their fitness hour to go home and have sex with their partner."
Sweden has long been stereotyped as a nation of sex-loving citizens. However, the government launched a three-year sex study last year to address reports claiming that their sexual appetites are waning.
Social Democrat and Public Health Minister Gabriel Wikstrom said at the time that it was the government's duty to investigate whether sexual activity was lagging due to health issues.
"In fact, if the social conditions for pleasurable sex are deteriorating – due to stress or health problems – this is, in itself, a political problem," Wikstrom wrote in Dagens Nyahter in announcing the study, which is due to be completed in 2019.
READ MORE: Pig mask public sex couple cause traffic jam in Sweden
Wikstrom's like-minded Social Democrat colleague, Per Erik Muskos, has also touted sex breaks as a potential remedy for stress.
"I believe that sex is a scarce commodity in many long relationships. Everyday life is stressful and the children are at home. This could be an opportunity to have their own time," Muskos told Vasterbottens-Kuriren.