Pakistan's 'last Jew' wins right to convert from Islam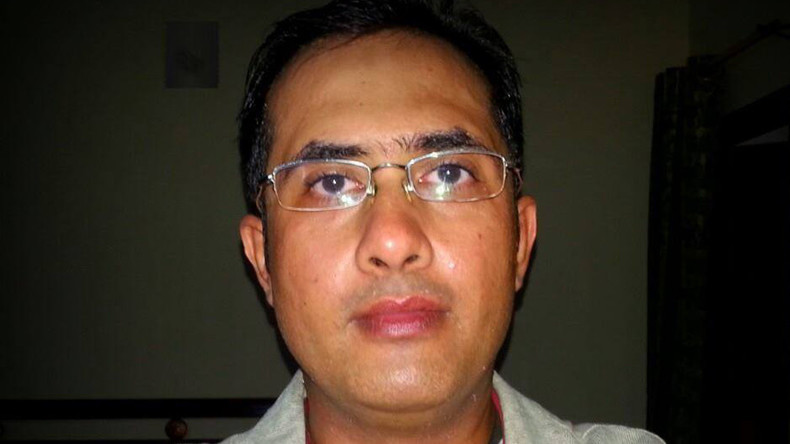 After much legal wrangling, Pakistan has officially allowed a man who has been dubbed the country's "last Jew" to change his religion from Islam to Judaism.
Fishel Benkhald was born to a Muslim father and Jewish mother. At the time of his birth, he was registered as a Muslim but says he never practiced Islam and had been seeking to be officially recognized as Jewish on state documents.
READ MORE: Bible break-in: Colorado Islamic center vandalized, community rallies in solidarity
Benkhald's campaign gained international media attention and he was given the moniker "The Last Jew in Pakistan". The activist, 29, told the Times of Israel that his earliest childhood memories are of practicing Judaism with his mother in Karachi.
Same G-d/Allah just under a different roof named Mosque or Synagoguge.
Twin religions of two cousins Moses& Mohammadhttps://t.co/sS5pxF4eWK

— (((FishelBenkhald))) (@Jew_Pakistani) March 28, 2017
Benkhald, who has the Muslim name 'Faisal' on his Pakistani ID cards, has identified himself as a Jew on official censuses. He previously said on Facebook that he was beaten up for arguing for rights for non-Muslim Pakistanis.
However, Pakistan's National Database and Registration Authority (NADRA) reportedly has little track record of accepting religious conversion requests such as Benkhald's.
The conversion could potentially be interpreted as committing apostasy, which some Muslim scholars argue breaks Islamic law, and which has been criminalized in several countries – though not Pakistan.
After months of paperwork and appeals, the Interior Ministry has finally approved Benkhald's application seeking "conversion/correction" of his religion. Benkhald took to Twitter to thank Pakistan, NADRA and the Interior Ministry following the news.
While Benkhald isn't exactly Pakistan's 'last Jew', he is one of very few living there. The Express Tribune says there are only approximately 745 Jewish families in Pakistan and cite an official from NADRA saying details of their identities are treated as top secret.
You can share this story on social media: