'Legitimizing discrimination against Muslim women': ECJ headscarf ruling lambasted online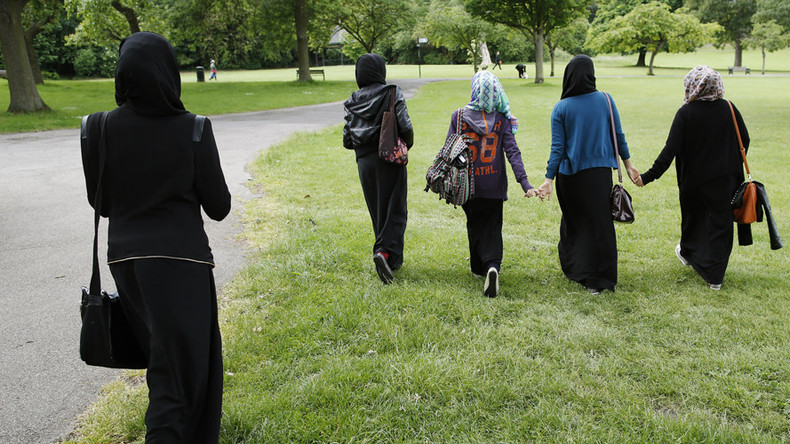 A decision by the European Court of Justice (ECJ) paving the way for a workplace ban on headscarves has been met with outrage online. The ruling has left many confused, with some wondering if poppies and turbans will also be outlawed.
READ MORE: Employers can ban wearing of visible religious symbols – top EU court
Amnesty International described as "disappointing" the ECJ's ruling that allows for a ban on staff wearing visible religious symbols at work. In a tweet the organization said it gives "greater leeway to employers to discriminate against women – and men – on the grounds of religious belief."
The European Network Against Racism (ENAR) echoed Amnesty's words, saying the ban was "Nothing short of a Muslim ban applied only to women in private employment."
Taking to social media, some people were confused by the extent of the ban and its definition of religious and political symbols, asking if turbans and poppies would also be banned in the workplace, while others sarcastically congratulated the ECJ on "increasing unemployment among Muslim women."
Support for the decision was also evident online, with one describing it as an "excellent ruling."
The decision by the ECJ came from two cases of female employees in Belgium and France who were fired after they refused to remove their headscarf in work. "An internal rule of an undertaking which prohibits the visible wearing of any political, philosophical or religious sign does not constitute direct discrimination," the court said in a statement.
Do you agree with the ECJ ruling? Vote in our poll below.