British 'hacker' Lauri Love suspended from Twitter after anti-Nazi posts
Published time: 11 Mar, 2017 14:12
Edited time: 11 Mar, 2017 14:15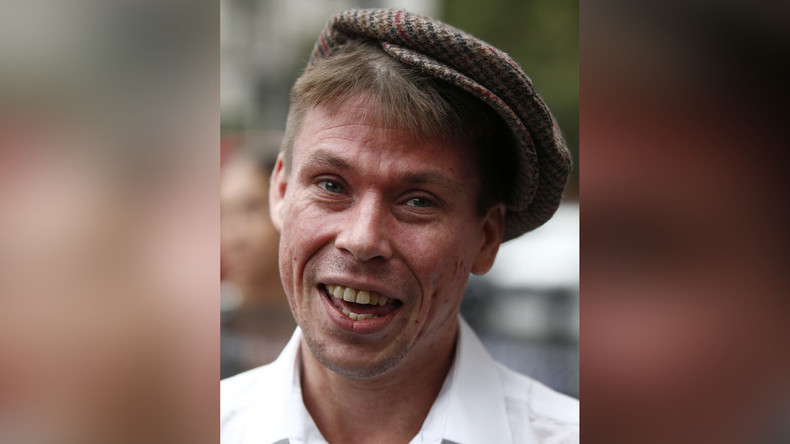 Lauri Love, a British citizen accused of hacking FBI networks facing US extradition, has been suspended from Twitter, prompting a frenzy of online criticism claiming his free speech has been impinged upon and calls for his account to be reinstated.
The 32 year old is currently awaiting extradition to the US for allegedly hacking a number of government agencies, including the Federal Reserve, NASA, the US Army, the Pentagon's Missile Defense Agency, the FBI, and the Environmental Protection Agency.
READ MORE: British hacker Lauri Love will be extradited to face US charges, home secretary confirms
Love, who suffers from Asperger's syndrome and depression, denies the charges and has appealed the decision, which will be heard in the High Court this summer.
The social media company banned the high-profile activist from Twitter on March 9, reportedly saying: "your account has been suspended for posting a violent threat. Posting violent threats is a violation of the Twitter rules."
Love has shared the email on Facebook and since set up an alternate Twitter account, where he has been posting exactly what was on his now-banned account to see if he is once again removed from the site.
My primary account was banned, so I'll be tweeting everything that account tweeted to see what exactly justified the ban

WITH EXTRA ANARCHY pic.twitter.com/mRsu7KWZof

— 🏴 Lauri Love 🏴 (@laurilove) March 10, 2017
The hacktivist believes his account was suspended for a Tweet about punching Nazis, specifically alt-right figurehead Richard Spencer, who was shown being assaulted a number of times in footage shared on social media.
READ MORE: Alt-right leader 'sucker punched' by masked man during DC protest rally (VIDEO)

"Friends, Nazi-punchers, autonomist comrades-at-arms… I have been suspended by Twitter. I don't know why. Probably because of silly tone-policing algorithms and/or butthurt white supremacists," Love said. "However, it is not because I am about to be surprise kidnapped and rendered to the USA to be locked up and tortured."
There has been an outpouring of support for Love, with many on Twitter calling for his account to be unblocked and Anonymous activists launching a campaign dedicated to his reinstatement.