British hacker Lauri Love will be extradited to face US charges, home secretary confirms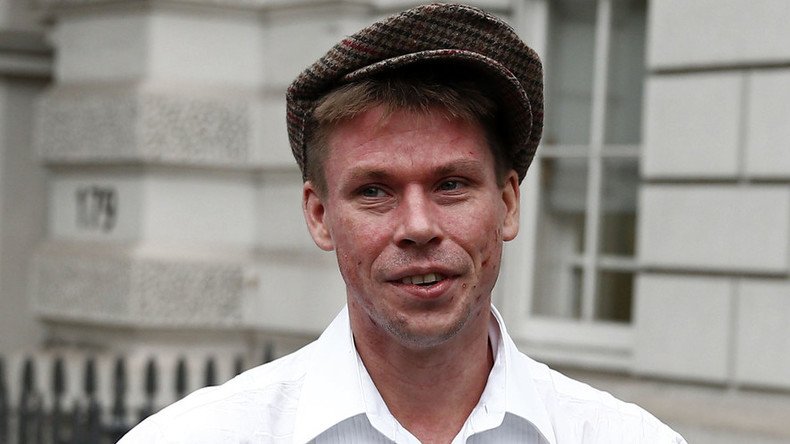 British citizen Lauri Love will be sent to the US for prosecution over hacking allegations after Tory Home Secretary Amber Rudd signed an extradition order, despite concerns over his mental and physical health.
The Home Office said the order was signed on Monday after Rudd "carefully considered all relevant matters." Love has 14 days to appeal against the decision.
The 31-year-old activist, who has Asperger's syndrome and suffers from depression, lost his legal challenge to avoid extradition in September.
If extradited, Love will face up to 99 years in prison for illegally accessing US government networks and will be the first UK-based computer hacker to be sent to the US for prosecution.
Rudd said Love faces "extremely serious charges" and, while she acknowledged he suffers from "both physical and mental health issues," she believed US prison medical facilities would offer adequate support.
The Home Office said Love "has been charged with various computer hacking offences which included targeting US military and federal government agencies."
The Suffolk-based activist stands accused of hacking the Federal Reserve, NASA, the US Army, the FBI and the Environmental Protection Agency.
Love, who also suffers from severe eczema, told the Daily Mail on Monday night he feared for his future.
"I don't think much of my future life prospects. I face decades and decades behind bars and at worst I may die," he said.
"We were kind of expecting this, but it's still a disappointment and a kick in the gut. I've got to watch my mental health now and make sure I have support. We will put as much as we can into the appeal."
His father, the Reverend Alexander Love, told the newspaper: "He has warned us on numerous occasions that he would take his own life rather than go to the US. He's a 31-year-old genius, but he lives with his parents because he cannot cope on his own.
"They're going to put my son in chains and an orange jumpsuit and lock him up for decades to send a message to other hackers."
Love's legal team say they will appeal to the High Court on the grounds the decision did not take into account his mental health and the forum bar – a recently-introduced law which allow courts to refuse extradition where a substantial amount of the alleged crime has taken place in the UK.
Meanwhile, BBC Radio 4 journalist Sarah Montague has been accused of "hounding" Love during an interview on Tuesday morning, in which she repeatedly pressed him on the hacking allegations.
Love refused to answer the questions, saying he has never seen any evidence against him and would only comment on it if there was a trial.
One outraged listener tweeted his disgust at the aggressive questioning.
"Terrible interview of Lauri Love @BBCr4today this morning, hounding someone to admit their guilt pre-trial on national radio was poor form!"
You can share this story on social media: