'Spiderman' art thief's €100mn heist earns him 8yrs in prison
Published time: 21 Feb, 2017 00:14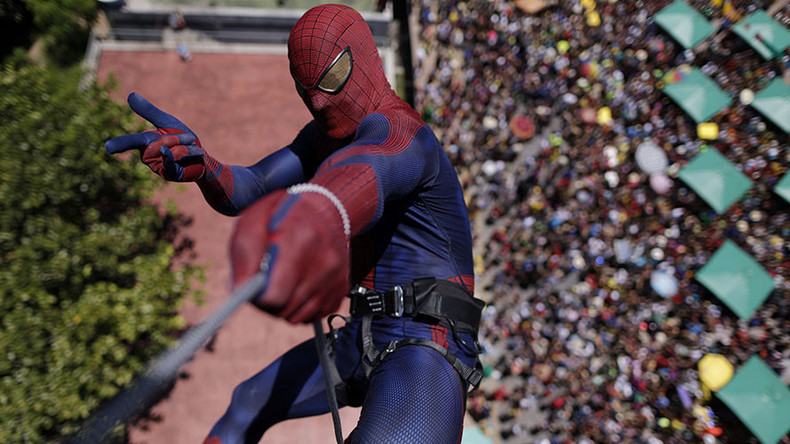 A notorious art thief nicknamed "Spiderman" has been sentenced to eight years in prison for a daring €100 million heist in 2010 at the Musée d'Art Moderne in Paris, France.
Vjeran Tomic, 49, did not need to employ any of the climbing ability or stealth which earned him his nickname during this particular burglary, however. He simply snipped a padlock and broke one pane of glass to gain entry to the museum, according to iTELE.
Upon his arrest, he told police that he had initially only planned to steal a painting by Fernand Léger but, upon learning that the museum's alarm systems had been deactivated, he decided to hang around and browse the museum.
He evaded all security cameras and the three guards on duty that night before making off with a total of five paintings, worth a cool €100 million.
He stole a total of five paintings: Picasso's Dove with Green Peas (painted in 1911), Pastoral by Henri Matisse (1906), Olive Tree near l'Estaque by Georges Braque (1906), Fernand Léger's Still Life with Candlestick (1922) and Woman with Fan by Amedeo Modigliani (1919) – none of which have been seen since the daring nighttime heist.
READ MORE: The Great Book Robbery: £2mn 'Mission Impossible'-style heist nets some of world's rarest editions
His two accomplices, Jean-Michel Corvez, 61, convicted of orchestrating the theft, and Yonathan Birn, 40, who stored the paintings and told police that he had thrown them in the trash, were sentenced to seven and six years in jail, respectively.
All three men must jointly pay the city of Paris a fine of €104 million ($110 million), the estimated value of the paintings.
The presiding judge, Peimane Ghalez-Marzban, lamented the "disconcerting ease" with which the works of art were stolen, reports The Telegraph.
Tomic had been convicted 14 times prior to this case and authorities found a variety of climbing gear including ropes, a harness and suction cups at his home, reports The Washington Times.