The Great Book Robbery: £2mn 'Mission Impossible'-style heist nets some of world's rarest editions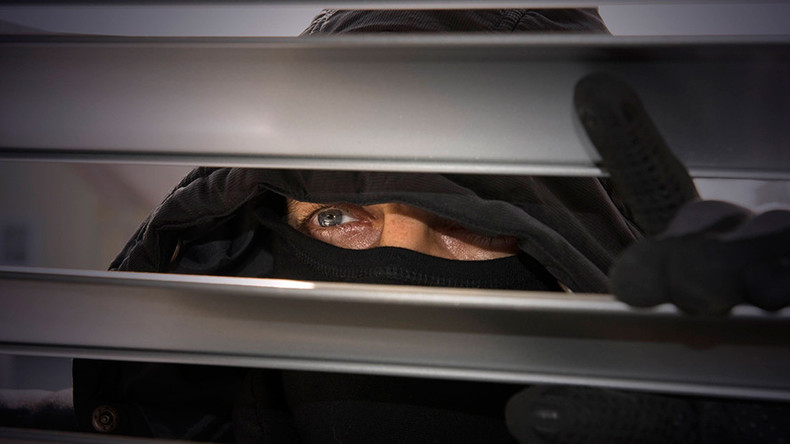 Three thieves cut a hole in a reinforced roof of a London warehouse, abseiled down 40ft, avoiding motion sensors en route, and stole 160 of the rarest books in the world valued at over £2 million, in possibly the most daring book heist in history.
The gang were filmed on CCTV which showed them ignoring everything else being stored in the warehouse located near London's Heathrow airport, and throwing unwanted books away, checking the specific books stolen off a list as they went. Footage has not been released but the Metropolitan Police have confirmed the theft and are appealing for information from the public according to the Daily Mail.
The gang climbed back out, again avoiding detection, and made their getaway in a van that was waiting outside.
"It was clearly a robbery done to order. It was a specialized gang. They took only books, nothing else," one collector told The Mail on Sunday.
One collector, Alessandro Meda Riquier, told SkyNews that he had lost 51 books, with several dating back to the 15th and 16th centuries.
His second edition of Nicolaus Copernicus' 1566 "De Revolutionibus Orbium Coelestium," in which the scientific pioneer proposed that the Sun and not the Earth was the center of our solar system, is reportedly worth around £215,000.
"It's impossible that these books will be on the regular market… Maybe you can go to someone and show him a book that has a value of £200,000 and ask him for £1,000 for that book."
READ MORE: Jewelry thieves with AKs make off with the goods in Belgian shopping mall heist
The heist is unprecedented in the antique book industry with The International League of Antiquarian Booksellers publishing a detailed list of the books taken on their website in the hopes that buyers come forward in the unlikely event that the thieves try to fence one of the stolen books.
Brian Lake, President of the Antiquarian Booksellers Association, told the Mirror: "Nothing like this has hit the rare books trade before."
Other extremely rare works reportedly stolen in the raid include: Galileo's 1656 "Opere di Galileo Galilei," Isaac Newton's "Philosophiæ Naturalis Principia Mathematica" and an edition of Dante's "Divine Comedy" dating from 1506.
Police investigating the crime have yet to confirm whether they have any leads on who the bold bookworms are.
You can share this story on social media: