Jewelry thieves with AKs make off with the goods in Belgian shopping mall heist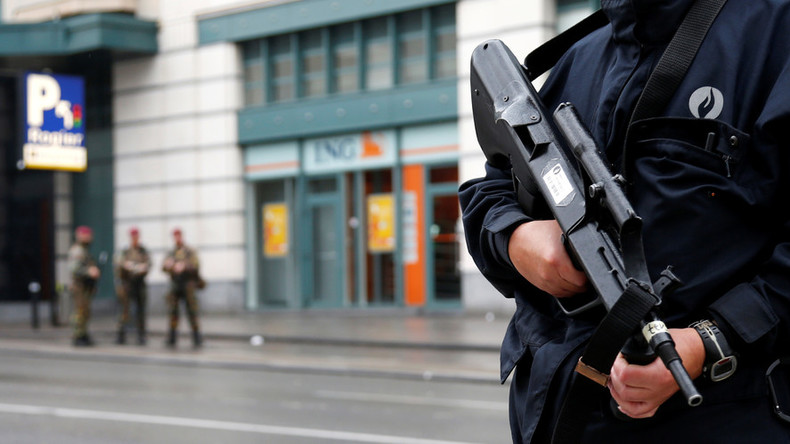 Three men armed with Kalashnikov assault rifles robbed a jewelry shop, causing panic and evacuations in Cora Mall Shopping in the Belgian town of Châtelineau in Hainaut province. Local media report that two explosions were heard.
The incident took place on Saturday morning. According to local mayor Daniel Vanderlick, "several armed individuals" attacked the Histoire d'Or jewelry shop, RTL reports.
"Three hooded individuals entered the building with heavy weapons, they are still at large," Châtelet-Aiseau-Farciennes' police commissioner, Eric De Brabander, told RTL.
"Shots were fired from Kalashnikov rifles," he told the press, adding that no one was injured and police have arrived on the scene.
Local media are also reporting that two explosions were heard in the mall.
"Two explosions were heard by witnesses, but the information could not be confirmed," Eric De Brabander, police commissioner of the Châtelet-Aiseau-Farciennes, said, as cited by the media.
The jewel thieves fled with stolen goods in an unidentified vehicle. The heist sparked panic among shoppers, at least four of whom were treated for shock.
The incident is not believed to be terror-related, the media reports, citing police sources.
Police have evacuated the premises and a large security perimeter has been established around the shopping mall, national news agency Belga reported.
The mall has now been reopened, but the ten shops closest to the robbed jewelry store are still closed. Officers are still investigating at the crime scene.