Russian tourist detained in Thailand for feeding fish, may face jail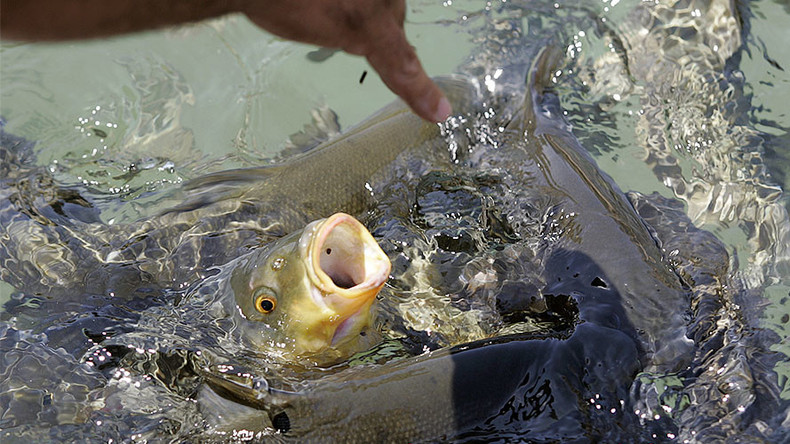 A 53-year-old Russian woman has been arrested in Thailand's Phuket Province and is awaiting a court hearing after she was caught feeding some bread to fish near ecologically sensitive coral reefs in the popular tourist destination.
The woman, Olga Smirnova, has been in pretrial detention at a police station in Chalong, as she didn't have the money to be released on bail before the Thai judges make their decision.
"We managed to talk to officials at the police station, where the woman is being kept. The Russian citizen did not have the money needed for the bail, which is almost $3,000, and that's why she is awaiting the trial there," a Russian consulate representative told RIA Novosti news agency.
The diplomat added that the mission hasn't received any official notification in connection with the arrest of its citizen.
Smirnova has been charged with "feeding fish in a forbidden area or in an area with coral reef," the Russian official said.
The maximum punishment for the environmental law violation is a year behind bars, a 100,000 Thai Baht ($2,850) fine, or both.
The Russian tourist was detained at Plab Pla beach on Koh Racha Yai on Sunday, the Phuket Gazette reported. She was caught feeding bread to the fish while the Department of Marine and Coastal Resources (DMCR) was patrolling the area, the local media said, adding that such DMCR checks are "routine."
"We are taking a very strict stance on this. She has to pay the bail and remain in Thailand until her case is processed by a court," head of the local Marine and Coastal Resources Conservation Division told the Phuket media.
After being detained, the woman was shown a copy of posters placed across the island warning of the rules, according to the officials.
Environmentally harmful tourist activities at the coral reefs near three islands off Phuket's east coast have been banned by Thai officials as a serious offense. A stricter approach has recently been adopted by the officials, who last year banned interference in any marine wildlife at the popular tourist sites.
READ MORE: Bad news for Thailand's sex tourists as minister vows to clamp down on industry
In May 2016, a Chinese tourist and his guide were apprehended on an island near Phuket, when they were caught feeding coastal fish, the Phuket News reported.
"I would like to say that we are serious and are really making arrests. We have given enough warnings," a Thai official said at the time, adding that he had given orders to "make an example so that no one else will dare to take such actions."
In January, another Chinese tourist was arrested in the Phuket area. He was fined 100,000 Thai Baht for poaching parrotfish.
You can share this story on social media: