Are bikini-clad tourists safe in Thailand? Thai top brass ponder after brutal double murder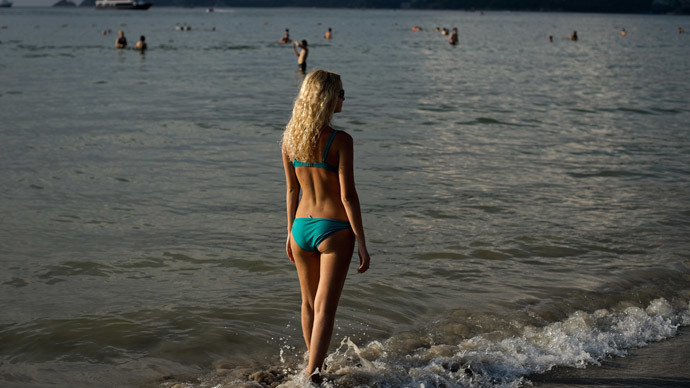 Thailand's military ruler has wondered if tourists wearing bikinis aren't in danger in the country, following the brutal murder of two UK holidaymakers in their 20s on one of the country's islands.
"There are always problems with tourist safety. They think our country is beautiful and is safe, so they can do whatever they want, they can wear bikinis and walk everywhere," premier Prayut Chan-O-Cha, who is also the army chief, said, as quoted by AFP.
However, he then asks, "can they be safe in bikinis... unless they are not beautiful?" in a TV broadcast on tourist safety.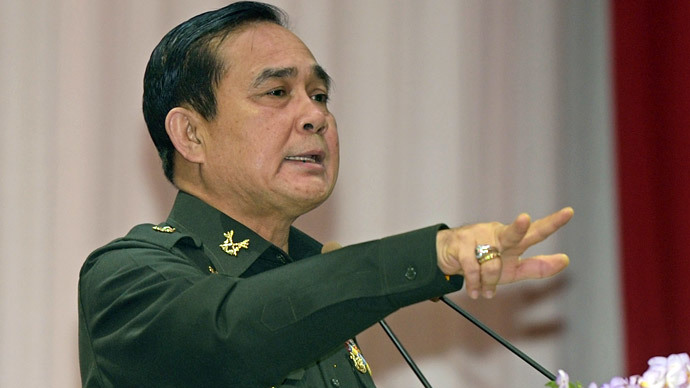 The comment comes after 24-year-old David Miller and 23-year-old Hannah Witheridge's mutilated bodies were discovered on the southern island of Koh Tao on Monday.
Hannah suffered cuts to her head, while water was found in David's body, which suggests he may have drowned. However, the young man was also beaten on the head, and cuts on his hands could also indicate a fight. The wounds were made with "a sharp, hard object... and [they were] hit hard with a rock," according to Thai police.
A garden hoe covered in blood was found near the bodies and is thought to be the murder weapon.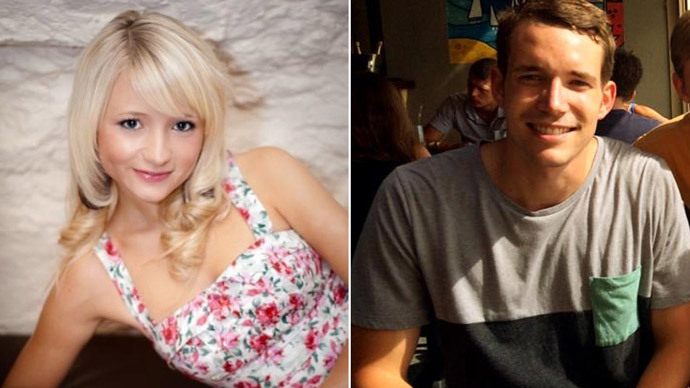 While the bodies were brought to Bangkok for post-mortem examinations, Thai authorities have not yet arrested anyone, although several suspects have been questioned. Two British travelers were stopped at an airport, and a number of Myanmar migrant workers have been under suspicion, local police say.
Footage of an unidentified "prime suspect" Asian-looking man captured by CCTV on the night of the killings was also released.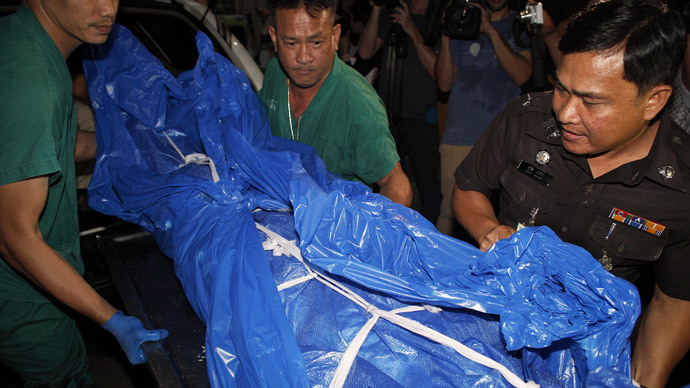 The beach, where the double murder happened, is popular among tourists for its bars and parties. A local tourist website warns Koh Tao visitors that locals "are offended by nudity; decent clothing in religious sites is required." However, the PM's comment questioning "bikini safety" triggered a wave of criticism.
"At a time when the loved ones of the victims are mourning their loss, it is inappropriate and insensitive for anyone, let alone the prime minister of the country where the murders took place, to cast aspersions on those whose lives have been taken away," Andrew Rosindell, member of the Commons Foreign Affairs Select Committee, said.
"I have not seen anything indicating that there should be any blame on the victims," MP Brandon Lewis told The Daily Mail.
Thailand is a popular holiday destination, but its tourism industry has suffered recently, after a prolonged political crisis resulted in a coup. When they came to power in May, the new government declared a curfew and strict martial law.
"[The government] attaches the highest priority to protecting the safety of foreign nationals residing [in] and visiting Thailand," Deputy Prime Minister Tanasak Patimapragorn said in a message to Britain's foreign secretary.
Britain says 389 British nationals died in Thailand in the year to March 2013. That figure includes deaths from natural causes.
You can share this story on social media: