Bad news for Thailand's sex tourists as minister vows to clamp down on industry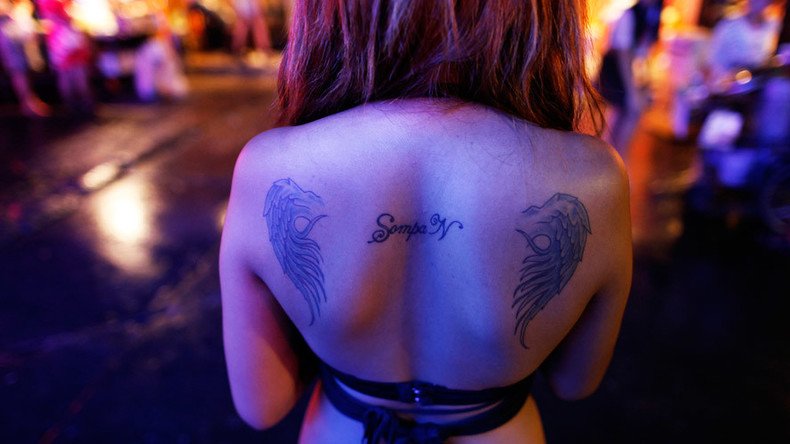 From beautiful women to ping-pong shows and lady boys, Thailand has long been a lure for sex tourists. That, however, will soon seemingly come to an end.
Thailand's tourism minister, Kobkarn Wattanavrangkul, has pledged to bring an end to the country's sex industry.
Kobkarn said she wants Thailand to be about quality tourism. "We want the sex industry gone," she said. "Tourists don't come to Thailand for such a thing. They come here for our beautiful culture."
Thailand's millions of sex tourists would disagree.
Although prostitution is illegal in Thailand, and has been for close to 70 years, the country is home to a large sex trade. While the majority of customers are Thai men, the industry also thrives on foreign visitors who come for companionship, thrills and even wives.
Kobkarn, who has been in office since 2014, has had plans to tackle the industry since being appointed.
Pattaya, a beach resort and one of the country's sex tourism hotspots, was the target for a pilot program that would then be introduced country wide. The aim was to rebrand Pattaya from a place for tourists to come in pursuit of sex, into a hub for water sports. The area is home to more than 1,000 bars and massage parlors which operate as brothels.
A number of police raids in June targeted some of Bangkok's largest brothels and saw more than 100 sex workers arrested. Raids took place in other major cities, Reuters reports, but police say they were not linked to Kobkarn's plan.

While Thailand's efforts to clean up its image appear positive, the effects could prove detrimental for the country's sex workers.
Thailand is home to over 123,000 sex workers, according to an Avert report. According to Havocscope, which tracks the global black market, the industry employs 250,000 people, although other accounts say it is far higher.
Thailand's minimum wage is 300 baht ($8.59) a day. Sex workers earn about 1,200 baht ($34) for street prostitutes and $85 for go-go girls per transaction.
As for the economy, there are concerns that getting rid of the sex industry could result in falling income from tourism – a worry Kobkarn dismisses.
Tourism brings in about 10 percent of the country's GDP.
Men who wish to find companionship with a woman in one of Thailand's many bars are required to pay a bar fee in order to sit and drink with the girl. He buys her drinks and will then pay her for sex.
Police receive payoffs from bar owners for turning a blind eye to what goes on inside – meaning that if the industry was to be shut down, they would also feel the hit.
You can share this story on social media: