Chapecoense air disaster honored by Medellín bar (VIDEO)
Published time: 19 Feb, 2017 16:58
Edited time: 19 Feb, 2017 17:28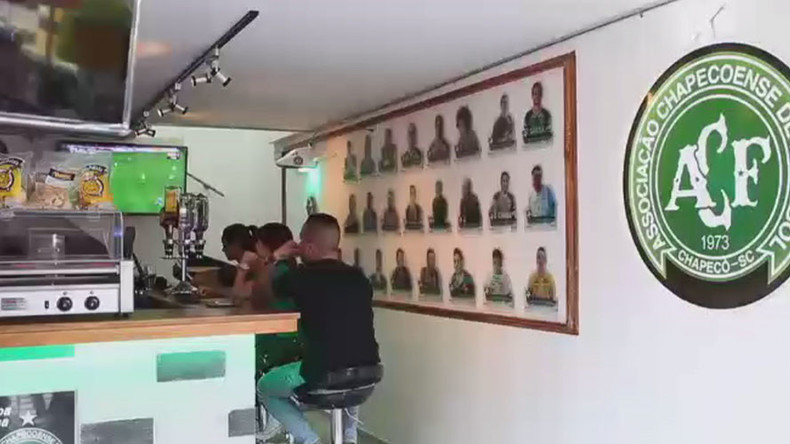 A Colombian couple have opened a bar in Medellín that pays tribute to the players and staff of Brazilian football team Chapecoense who died in a plane crash last November when travelling to play a match in the city.
Juan David Pemberty and Verónica Peña opened the Café-bar Chapecoense which features a small replica of the plane, a wall adorned with pictures of the victims as well as numerous other Chapecoense-themed paraphernalia.
Some 71 people were killed when a charter aircraft carrying the Chapecoense players, staff and several journalists crashed in a mountainous area as it approached Colombia's second-largest city.
Chapecoense were scheduled to play in the final of the Copa Sudamericana against Medellín team Atletico Nacional for the biggest game in the Brazilian club's history.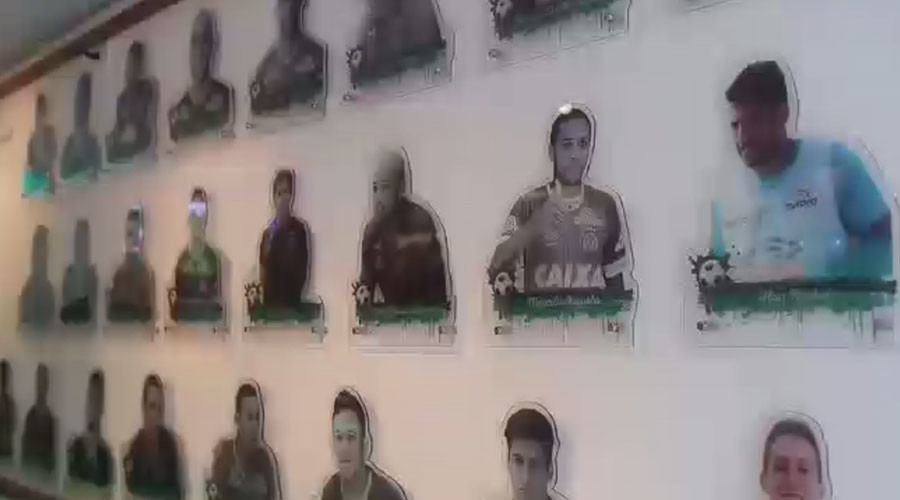 "We had the idea of opening a business at the start of November here in Medellín. We wanted to create a place for football fans to come and watch the games with a beer or a cocktail and just have a good time," Juan David said, speaking to Ruptly.
"Given the tragedy that took place in our city, we decided to shelve that original idea and instead open this Café-bar Chapecoense in honor of the victims," he added.
READ MORE: 71 dead after plane carrying Brazilian football team crashes in Colombia