Reykjavik shows asylum seekers 'they are welcome' with NYE banquet at city hall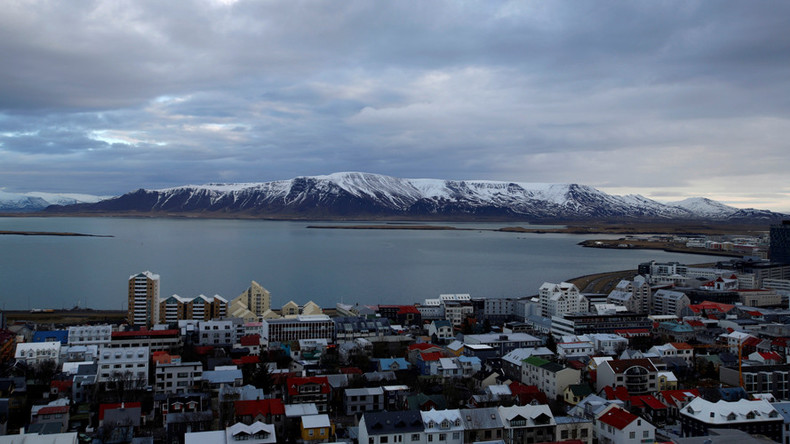 Asylum seekers in Iceland are to be welcomed at a special New Year's Eve bash held in the idyllic surrounds of a frozen lake in the nation's capital Reykjavik.
Icelandic charity Akkeri (Anchor), which works to help displaced people, has planned the party at Reykjavik City Hall in a space looking out over Lake Tjornin. The organization's director, Thorunn Olafsdottir, said the banquet has been backed by city officials.
On December 3, protesters marched on Iceland's parliament to demand changes to living conditions for asylum seekers.
READ MORE: Germany records over 900 assaults on refugees in 2016, number of arrivals drops
Organised by No Borders Iceland, the demonstration denounced Iceland's immigration department as "cruel" and called for refugees to be given the right to work while awaiting asylum decisions.
Under Icelandic law, asylum seekers are also restricted in where they can live and are provided with "minimum living expenses."
Thorunn told the Morgunbladid newspaper that Saturday's festive event is a chance to show people seeking asylum that "they are worth something and that they are welcome in our community."
"It's good for people to be able to have some fun and to become human again for a while. Every day is a long one for people waiting to receive answers about what will happen to their applications," Olafsdottir added.
An appeal for volunteers for the event has been sent out on the Akkeri Facebook page.
"We need volunteers to assist with the preparation and help with the events themselves. All those who have the opportunity to make their own contributions can send us a message on Facebook or email," it said.
But not everyone hoping to secure a new life in Iceland has been welcomed to the country.
Earlier this year a video showing Icelandic police dragging two asylum seekers from a church in Reykjavik went viral. Vicar Kiristin Thorun Tomasdottir said at the time that the church had attempted to provide the men with sanctuary from authorities.
READ MORE: Icelandic police drag two asylum seekers from church providing sanctuary

The two men, of Middle Eastern origin, were later deported, according to local media.