Assault by Twitter? Journalist Eichenwald says seizure triggered by social media user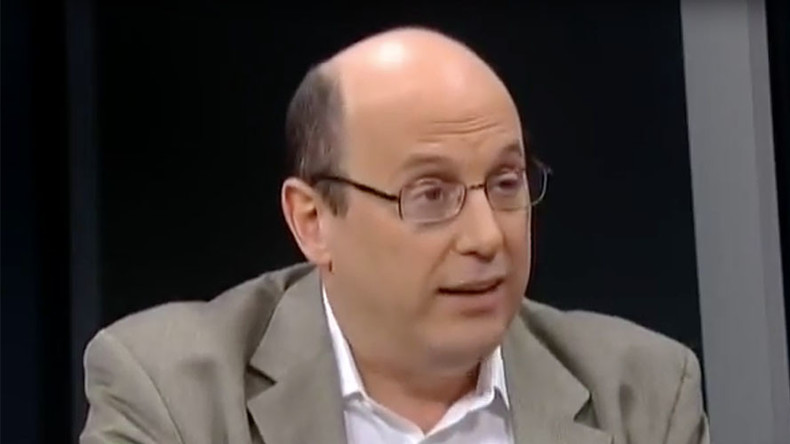 Twitter has reportedly agreed to hand over specific user information to a senior Newsweek journalist who claims he was assaulted over the micro-blogging site by a person posting "an image known to trigger seizures".
Kurt Eichenwald, who hit headlines last week over claims about Donald Trump's mental health in the 1990s, suffers from epilepsy and has previously written about the neurological condition.
In a series of Twitter posts, the journalist alleged that an anonymous person who was aware of his chronic disorder "tweeted a strobe at me with the message 'you deserve a seizure' on it".
The unknown Twitter user's account has since been suspended. Court papers state Eichenwald suffered an epileptic fit caused by the picture "flashing at a rapid speed."
The incident came hours after Eichenwald became involved in a tense discussion with Fox News host Tucker Carlson about claims surrounding Trump's mental health.
READ MORE: 'Are you practicing journalism?' Fox News host sends anti-Trump journalist into meltdown

During the debate, Carlson continuously questioned Eichenwald's journalistic credentials, accusing the veteran writer of being "lazy and inaccurate" over reports of Trump being admitted to a mental hospital 27 years ago.
Eichenwald has since released court documents petitioning Twitter furnish him with details about the identity of his attacker, who used the online handle @jew_goldstein.
The social media giant has agreed to the request, according to legal papers published by Eichenwald, who sensationally aimed a message at the person responsible for inducing the seizure: "I'm coming for you, you son of bitch."
Filed to a district court in Dallas County, Texas, Eichenwald's deposition states he is seeking to bring a criminal suit against the sender – referred to as John Doe – of the flashing image and not Twitter.
"Petitioner seeks to identify and investigate [John] Doe and any other individuals who may have acted in concert with him/her in engaging in the assault against Petitioner," it read.