Rare jaguar spotted on prowl in Arizona, doubling population (PHOTO)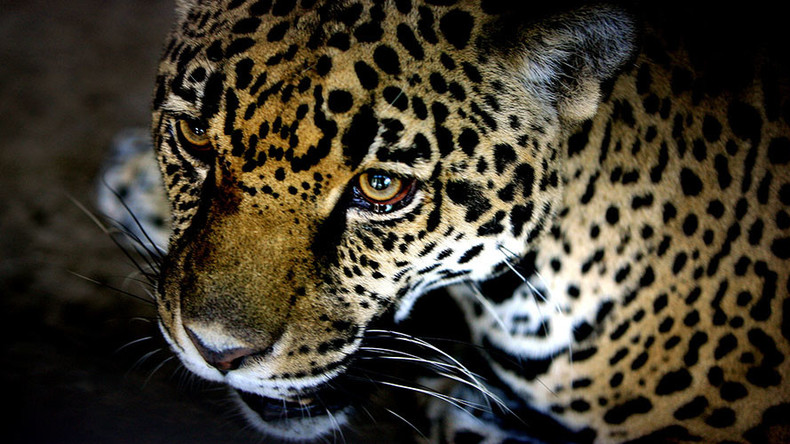 The jaguar population in the US may just have doubled after a previously undetected big cat was photographed in southern Arizona, bringing to two the number suspected of being in the country.
The male jaguar was detected by a sensor activated camera on a trail in the Huachuca Mountains at Fort Huachuca, 75 miles (120km) south of Tucson. The image was posted to Facebook by the Cochise County Boy Scouts of America.
On their Facebook page, the army at Fort Huachuca warned off any tempted seekers, saying "Research shows that jaguars in southeastern Arizona are capable of traveling 500 square miles (1,295 sq km), so there is a high likelihood the jaguar is no longer on Fort Huachuca property."
It is not believed to be "El Jefe", the jaguar captured on video last year at a nearby mountain range which has not been since. If El Jefe has stayed in the US it brings to two the number of known wild jaguars in the country.
The area, along with most of the southwest, was home to jaguars before they were eliminated in order to protect livestock, with the last wild jaguar shot in 1963 in northern Arizona. Until then the species was known to migrate from Mexico into the US every five to 10 years.
READ MORE: Olympic mascot jaguar shot dead while escaping after Rio 2016 ceremony
"Jaguars will keep returning to southern Arizona to repopulate their ancestral homelands,"said Randy Serraglio, conservation advocate for the Center for Biological Diversity. "Jaguars belong here, and if we protect the wide-open spaces they need, they will thrive here again. El Jefe has proven that."