#OaklandFire: Warehouse operator slammed for ignoring victims in Facebook post
Published time: 5 Dec, 2016 18:07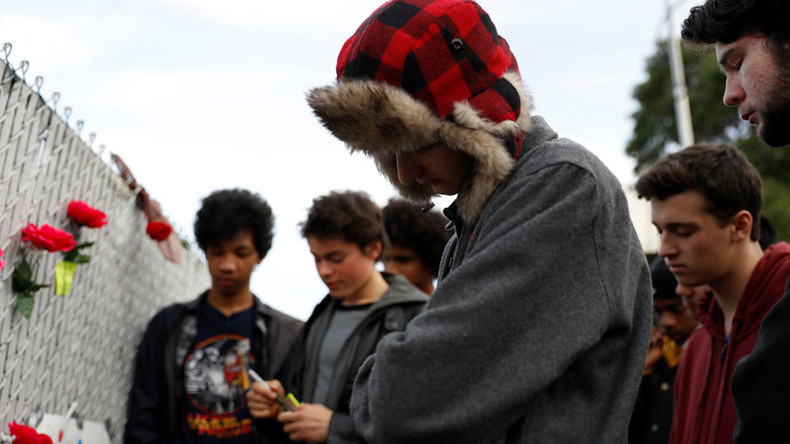 The man who reportedly operated the converted warehouse in California where a blaze during a dance party killed at least 36 people on Friday has faced a backlash over his comments on the tragedy.
In a Facebook post which was deleted shortly after it was posted, Derick Ion Almena wrote: "Everything I worked so hard for is gone. Blessed that my children and Micah were at a hotel safe and sound … it's as if I have awoken from a dream filled with opulence and hope … to be standing now in poverty of self worth."
Almena's lack of empathy for the victims was immediately criticized by other Facebook users, according to Yahoo News.
"Not one mention of the people burned to death in your death trap building. You are a real piece of work," a commenter said.
"All you worked on? What about those who have died? I lost two very close and dear friends in the fire and all you seem to care about is whatever material stuff you owned, which can be replaced unlike the lives your death trap has taken," wrote another Facebook user.
The death toll from the fire is expected to rise as emergency services were able to recover just 20 percent of the charred remains inside the 4,000 sq ft (372 sq meters) venue, which is also referred to as the 'Ghost Ship.'
The warehouse was used as an artists' studio and also as a living area for more than 12 residents, according to AP.
Previous residents described the site as having few exits, a makeshift staircase and unsafe electrical cords everywhere. While the ground floor was used as living quarters, upstairs was used as a venue for concerts like the one from Friday where more than 100 people reportedly attended.
READ MORE: One-staircase 'labyrinth': Oakland fire survivors share accounts, claims of safety violations emerge
"If you were not familiar with the building and the way that it was, if you were going there for a party, you wouldn't be aware of the maze that you have to go through to go out," Danielle Bourdreaux, a former friend of Almena told AP.
A website with photos of the warehouse show numerous areas which would have caught fire quite easily, with one previous attendee, Brooke Rollo, describing the warehouse as a "tinderbox."
Almena has not yet issued any further statement.