'Love bus': Prisoners in Austria to be transported to rural cell for conjugal visits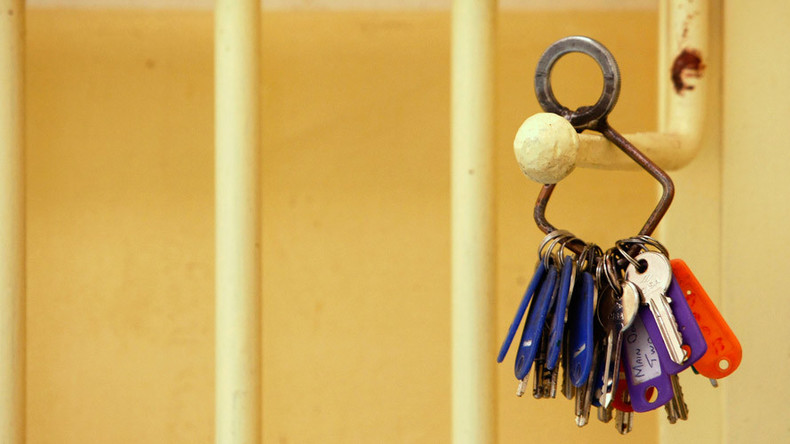 Austrian prisoners are being offered the chance for some intimate time with their significant others in a special "love cell" located in the rural wine growing region of Weinviertel.
A bus paid for by taxpayers has begun operating the so called "sex line" for prisoners based in Vienna and surrounding areas to a jail in the town of Korneuburg, 10 miles away.
Both male and female prisoners will be able to avail of the service. A woman prisoner held in a jail in Krems has already used the bus for a romantic meeting with her husband, according to The Local.
The new arrangement introduced by the Justice Ministry comes after it was announced in June that prisoners would receive "safe sex" kits that contained condoms and lubricant.
"These so-called long-term visits are very important for the maintenance of a relationship, not only for the partners, but also for the children," the Justice Ministry's Britta Tichy-Martin said.
Christian Lausch, from the far-right Freedom Party of Austria, said: "I do not see why these love trips for criminals have to be paid for by the taxpayers."
Lausch previously voiced concerns over reports that Austrian prisoners were receiving medication for erectile dysfunction.
Heute reported in 2014 that some long-term prisoners in Krems Stein prison in Lower Austria were given 1000 Cialis-brand erectile-dysfunction drugs.
The paper also reported later that year that teeth whitening was being offered to prisoners in another jail.
Austrian inmates are obliged to work and receive a salary for this.While 75 percent is withheld, the remainder is divided between pocket money, which they can spend as they choose, and savings for after their release.
READ MORE: Dildo-packing task for sex offenders arouses anger of French prison unions