4,000 rabbis attempt #MannequinChallenge in New York, fail miserably
Published time: 30 Nov, 2016 18:15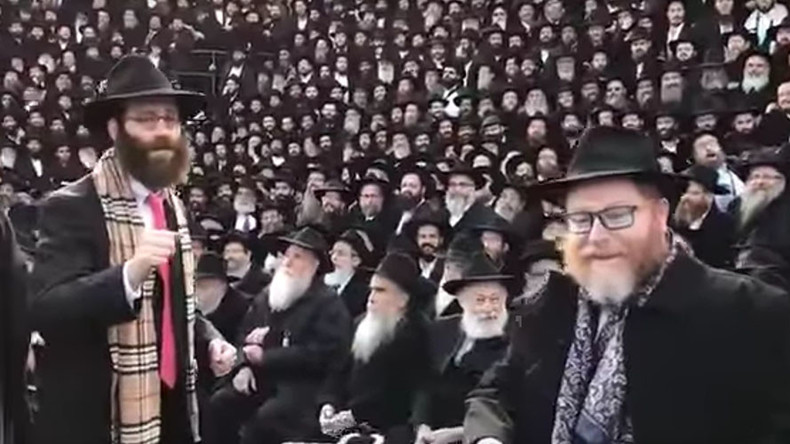 It's hard enough to get people to stand still for the "Mannequin challenge," but 4,000 rabbis in New York made an ambitious attempt to do so and the results are interesting, to say the least.
The rabbis were gathering for the annual Chabad-Lubavitch conference in Brooklyn and were filmed posing as the camera went past, but there were a few hiccups along the way.
"It's hard to get thousands of rabbis to stay still, but we went for it," the Chabad organization said in the video caption.
While some attempted to stand still and in complete silence, plenty of chatter can be heard, with a number of people heard calling, "Stop moving! He's moving," in the short sequence.
READ MORE: #MannequinChallenge in Moscow: Metro Station frozen in time (VIDEO)
Officers from the NYPD were handling security for the event and also participated, although their level of commitment was questionable.
Chabad-Lubavitch rabbis are no strangers to social media either. Two years ago, the tech-savvy organization participated in a larger than life selfie.
Though it was much smaller, this Jewish Mannequin Challenge was a better attempt.
During this year's event, as well as the mannequin attempt, some rabbis also decided to relive their famous selfie moment.