#MannequinChallenge in Moscow: Metro Station frozen in time (VIDEO)
Published time: 28 Nov, 2016 14:45
Edited time: 28 Nov, 2016 15:36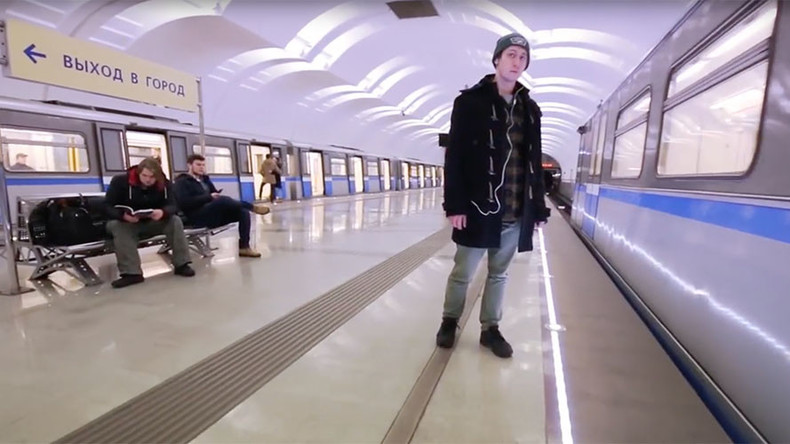 Passengers, Metro personnel, police officers and even a train driver – you can see them all, still and numb, in the Moscow Metro, which has decided to join the latest viral internet video craze dubbed the Mannequin Challenge.
"#Mannequinchallenge now in the Moscow Metro," said the Metro's caption to the video.
The filming was staged on Lesoparkovaya Metro station in the Russian capital on Saturday evening. The station is considered to be one of the least crowded, even in rush hours.
READ MORE: Strike a pose: Sports stars get in on 'mannequin challenge' craze
The viral video craze appears to have started at Edward H. White High School in Jacksonville, Florida, at the end of October. Twitter user @pvrity___ uploaded a video of six people in static poses with the hashtag #mannequinchallenge.
The video was retweeted over four-and-a-half thousand times, and since then the craze has swept the globe with some of the biggest names in sport shooting their own versions of people posing en masse in rigid positions.
The craze has also been popular among pop stars such as Britney Spears and Beyoncé.
Even Hillary Clinton and her team couldn't resist the challenge on Election Day.
First Lady Michelle Obama was also seen with basketball star LeBron James and the Cleveland Cavaliers, posing as mannequins at the White House.