Chelsea Clinton gets hate for liking RT's Space 360 video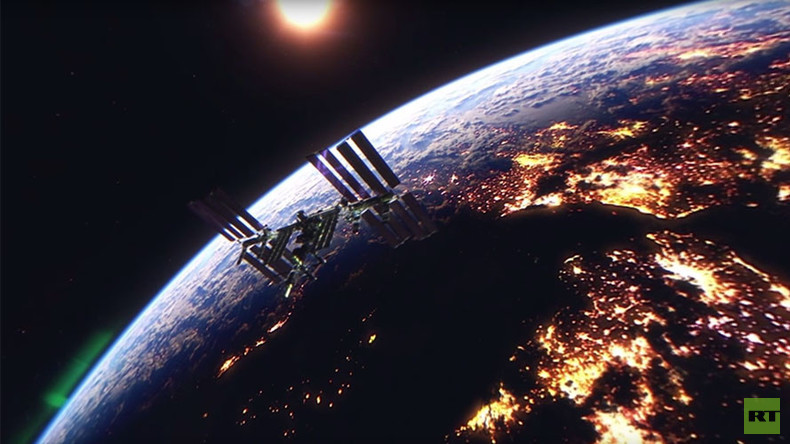 Among those impressed by RT's special project 'Space 360' was the daughter of this year's Democratic presidential candidate Hillary Clinton. Chelsea Clinton's kind words were met with mockery by some on social media, however.
The Space 360 project showcases the never-before-seen panoramic view from the International Space Station's cupola viewport, letting the viewers on Earth experience their planet and space through the eyes of the cosmonauts.
Chelsea Clinton, last seen two weeks ago campaigning for her mother, posted a link on Monday to a Mashable article about the project, calling it "very cool."
The article clearly identified 'Space 360' as a special project of RT. This led one Twitter user to snap back at Clinton, "so glad Obama and your mommy killed our space program."
Another called Hillary Clinton a "nasty traitor."
While most replies actually defended Chelsea from her detractors, one Hillary Clinton supporter seemed disappointed.
NASA retired its Space Shuttle program in July 2011. After that, the only way for cosmonauts and astronauts to reach the International Space Station has been on board the Soyuz spaceships, originally designed in the Soviet Union.
Space 360 is a joint initiative of RT, Russia's space agency Roscosmos, and Soyuz spaceship manufacturer Energia Rocket and Space Corporation, with Russian cosmonaut Andrey Borisenko serving as host and tour guide.
RT's special project is available in six languages (Russian, English, Spanish, French, German and Arabic) as well as in the special RT360 mobile app (Google Play, App Store, Oculus).