RT's first-ever 360° video from space allows viewers to feel like 'real cosmonauts'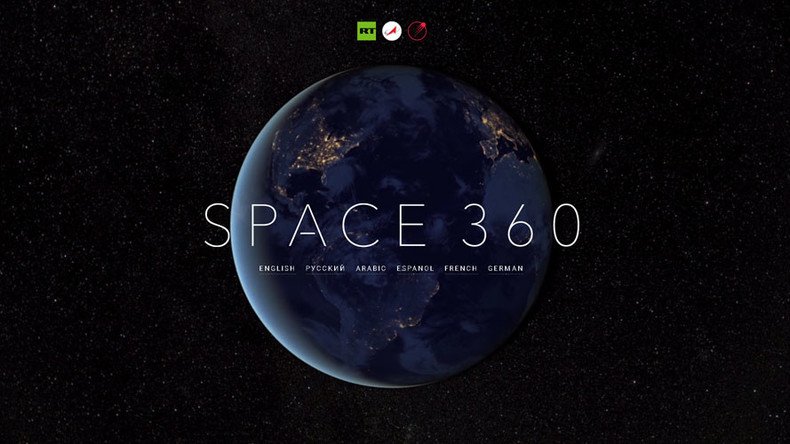 The breathtaking beauty of Earth opens up in RT's new project "Space 360" through a stunning 360° video from the International Space Station (ISS). The unprecedented footage, filmed by a Russian cosmonaut, will give an immersive experience of life in orbit.
Presented by RT in collaboration with the Russian space agency Roscosmos and the rocket and space corporation Energia, the "Space 360" project will feature the first-ever 360° videos filmed from the low Earth orbit. The spectacular series will include footage captured on the ISS and sent back to Earth by Russian cosmonaut Andrey Borisenko exclusively for RT.
The goal, according to Borisenko, is to provide viewers with the same vantage point seen every day by those lucky enough to call the ISS home.
"For the first time in history, we're filming a panoramic video from the station. It means you'll see everything we see here, with your own eyes. That's to say, you'll be able to feel like real cosmonauts," Borisenko told RT from space.
The panoramic video is being made possible by equipment that was sent to orbit on the Soyuz MC-03 spaceship last month.
READ MORE: Soyuz spacecraft with 3-man crew blasts off to Intl Space Station
Other RT's 360° videos have included unique footage from Palmyra, Syria, and apocalyptic scenes from Homs, as well as the re-enactment of the legendary 1941 Red Square military parade and the dismantling of the notorious 'Jungle' migrant camp in the French city of Calais.
RT's special project "Space 360" is available in six languages (Russian, English, Spanish, French, German and Arabic) as well as in special mobile app RT360 (Google Play, App Store, Oculus).
You can share this story on social media: