'How did Trump win?' People turn to Google after shock US election result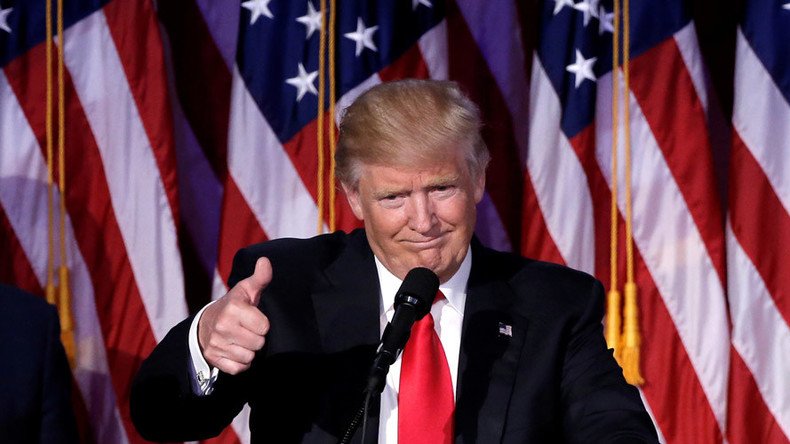 The unexpected news of Donald Trump's victory over Hillary Clinton is beginning to sink in across the US and the world, leaving people with only one obvious question, how exactly could this happen?, and who better to provide the answers than trusted search engine Google.
READ MORE: Who is 45th US President: Donald Trump in quotes
Google Trends reported that the top 'How did..?' queries searched Wednesday were 'How did Trump win?, 'How did this happen?,' and 'How did Clinton lose?'
The 'Why did..?' queries followed a similar vein.
Another question that compounded many was how did the polls get it so wrong? Clinton had been widely predicted to win the race for the White House, and comfortably so.
While most pollsters failed to foresee the outcome of the election, it seems Google searches were a more accurate indicator of what was to come.
Trump won the election in terms of Google Search, with the majority of states holding at least a 55 percent search interest in him, according to a data visualization by Google Trends.
'Vote Trump' also remained steadily higher than any other candidate in searches over the past week.
Hillary Clinton was not completely forgotten in the post election panic, however, with many internet users asking Google what was next for the Democrat that was expected to become the first female president of the US.
Among the questions googled were how much she spent on the election campaign and whether Donald Trump will have her prosecuted.
Donald Trump's shock win has been compared to Britain's unexpected decision to leave the EU in June, with many hailing the Republican's victory as Brexit 2.0.
It appears the double upset is causing concerns about whether there might be more drastic changes, as well as how they might impact each other.
READ MORE:'Not my president': Protesters rally nationwide upset with Trump victory
Similar to Google Trend data in the US following the Brexit vote, it appears the British public weren't all that well clued in on US party politics either. The top trending Trump question in the UK Tuesday was 'Is Donald Trump a Democrat?'
READ MORE:'What's EU?' Post-Brexit Google stats imply UK voters were clueless at polls
Search interest for 'election results 2016' outside America was highest in Zambia, followed by Philippines and South Africa.
You can share this story on social media: